What Does the Future Hold for Taila Santos?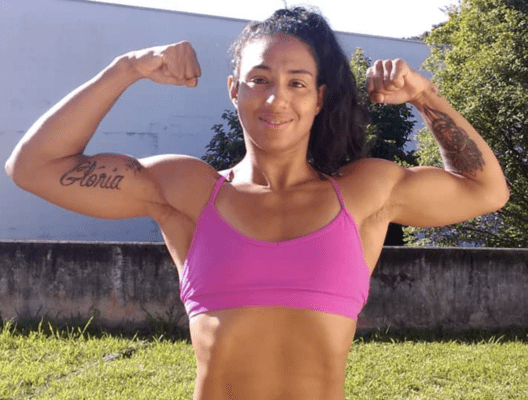 MMA news sites have reported that Taila Santos has been released by the UFC just days after the promotion held a successful event in her homeland of Brazil. Despite still being ranked #6 in her division at the time of her departure, Now a free agent, what does the future hold for Santos?
Unclear Release Motivation
The UFC announced that Taila Santos would be leaving the UFC with very little context as to why the decision was made. Mmafighting Latest News outlets are just as confused – as Santos has two fights left on her contract and was still in the title picture as some fans thought she could have won her fight against Valentina Shevchenko. Add in that Alexa Grasso is now the champion but is injured at present, so it's not like she would have had to graft too much to get another chance at the title. It's possible she had no interest in fighting Erin Blanchfield again, who she was rumored to be lined up for, but Santos has yet to comment.
UFC Flyweight Merry-Go-Round
Taila Santos was Valentina Shevchenko's last successful title defense opponent before she dropped the belt to Alexa Grasso. The latter pair then drew. Santos would have been monitoring the action from the sidelines as she took Shevchenko to the limits in their fight at UFC 275. As previously mentioned, that went down to the judges, where a split decision victory was awarded to Shevchenko, but not without controversy, as the MMA latest updates were flooded with fans arguing over the result. As such, even with Santos losing to Erin Blanchfield in the meantime, she would have still been in title contention.
Join a Rival MMA Promotion
Taila Santos is no slouch. In early November 2023, she was still ranked within the top ten of the UFC Women's Flyweight division. It was only last year that she was fighting Valentina Shevchenko for the championship belt – where she forced the judges to a split decision, as she only narrowly lost the bout. That put her overall record to 19-3, which isn't bad by any means. Subsequently, her departure from the UFC comes as a surprise. She is still a successful and marketable asset for the company, especially as the UFC continues to visit Brazil for events with good frequency.
Given her pre-existing stature, it wouldn't be surprising to see Santos come to terms with another rival international MMA promotion. Whether it be Bellator, PFL, or ONE Championship – all of the companies operating just below the UFC would be able to put Santos to good use. Bellator could put her on a fast track to fight Liz Carmouche for the Bellator Flyweight Championship.
The Professional Fighters League also has a division for her where she'd have to fight tough combatants like Amber Leibrock, fellow Brazilian Larissa Pacheco, and Marina Mokhnatkina. At the same time, ONE Championship would put her in its Strawweight division with more great fights available to her there. ONE would also offer her the chance to compete in strict Muay Thai rules, a discipline she's trained extensively in.
Head Back to the Brazilian Ranks
When Taila Santos left Brazil, she was a champion. She was 14-0 and had won the majority of her fights via first-round stoppage, usually with her fierce strikes. She gave up being close to her family, her homeland, and the Aspera FC bantamweight championship to go on Dana White's Contender Series. It worked out for her then, but is it still right for her now? She's now aged 30 and might want to be back in Brazil permanently. Aspera might want to have her back, or she could find another promotion to fight for, but she would enjoy a decent marketability in her homeland and probable success.
Could Santos Fight in Bare-Knuckle Competition?
Touching back to the way Taila Santos won her fights, her earlier matches were ended by her fists with fierce power. Some of which didn't even last 60 seconds as she would annihilate her opponents from the very start of the match. This lends itself to the emerging combat sport of bare-knuckle boxing. The BKFC is the leading promotion and has no issue with attracting former MMA combatants to participate. There's a very interesting route for her with this promotion as she'd be able to duke it out in the Flyweight division with the likes of Christine Ferea and fellow former UFC participant, 'Rowdy' Bec Rawlings. A fight between the latter and Santos most certainly gets both boxing news sites and MMA news websites talking.
Enjoy Not Fighting
Taila Santos' Instagram page is made up of her looking fierce for fights as well as her posing in idyllic settings. The latter type of content has become a lot more commonplace of late. It's possible that after many years of MMA, she's no longer interested in taking physical pain and executing exhausting training regimes. Instead, she'd like to spend her UFC contract money on traveling the world and seeing the natural wonders. Who can blame her? It might be a temporary change of pace, and she could end up back fighting somewhere, but a career break could be what she wants right now. Of course, she could re-enter the fight game, but as a commentator, analyst, journalist, or anything that doesn't involve being punched.
 Find all the latest boxing news and MMA-breaking updates on BoxingBlitz.
THANK YOU FOR CHOOSING boxingnews.COM