Colby Covington Makes Return With Controversial Title Shot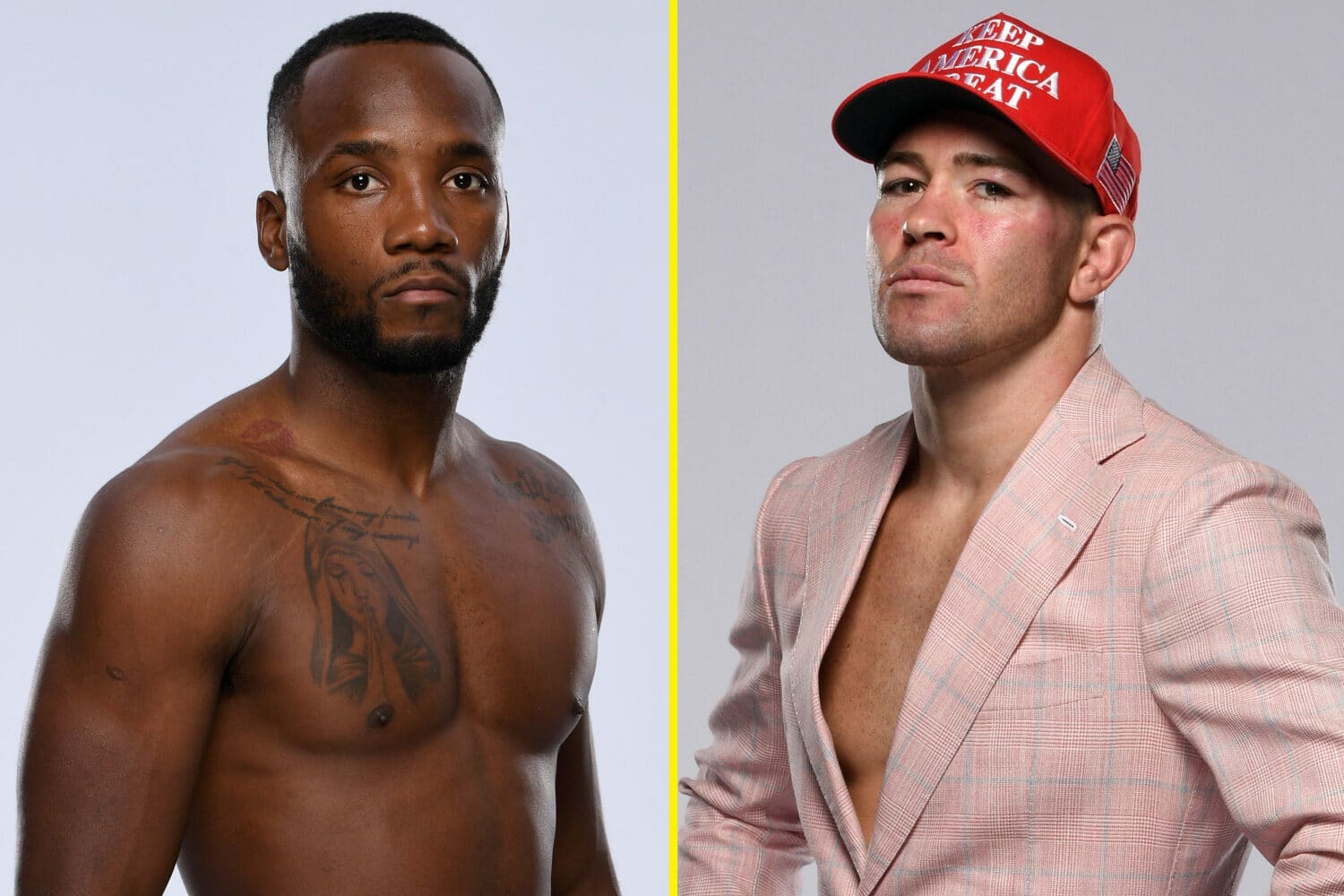 Leon Edwards bristled when MMA news websites broke the news that American Colby Covington would be the second man Edwards had to defend his UFC Welterweight Championship against. Edwards climbed the ladder with 10 wins and one no-contest before he got his first title shot in 2022.
Covington, who is unranked due to inactivity, doesn't have the recent success Edwards does. The American wrestler has gone 2-2 over his past four fights. Covington also has no victories over fighters ranked in the top 15. While Edwards had threatened to hold out for another opponent, the UFC forced a fight between the two men. 
With recent champions like Valentina Shevchenko called out in the press for their attitudes, Edwards accepted this bout to keep the division going forward.
UFC 296 Will Feature Several Title Bouts
The Dec. 16, 2023, card is filled with many other fighters that should provide a proper build to the main event. Alexandre Pantoja will defend his flyweight championship against exciting challenger Brandon Royval in the co-main event. Brash Englishman Paddy Pimblett will return and fight Tony Ferguson at lightweight.
A welterweight fight between rising star Shavkat Rakhmonov and respected veteran Stephen Thompson was also announced. While Covington and Edwards will headline the event, there will be plenty of other fights on the card that could steal their thunder. There will be many more announcements announced via MMA breaking news on other fights for UFC 296.
Covington is Ready to Fight in Octagon Again
Covington receiving another title shot hasn't been well received by many of the other top welterweight contenders. A big reason for that is Covington's last fight on record is when he got attacked by Jorge Masvidal outside a steakhouse in Miami.
Besides being sucker punched by his former friend on the street, Covington's last official UFC fight came when he won a unanimous decision over Masvidal in March 2022. Since then, Covington has been holding out for another shot at the championship. Covington, 35, is a former interim champion and an outstanding wrestler.
However, Covington has become much more known for his wild statements at press conferences and for trying to stand out with his personality to sell fights. 
Edwards Wants to Be a Great Champion
When UFC President Dana White announced Covington as the next contender, Edwards quickly panned the decision. Edwards' bitterness at having to fight Covington is understandable. Edwards, who is much more understated than Covington, had to climb the ladder to finally get his shot at Kamaru Usman.
After winning his eighth straight fight against former champion Rafael dos Anjos on July 20, 2019, Edwards was inactive for 425 days. Then Edwards returned with a fight against Belal Muhammad and had the fight ended in the second round due to an accidental eye poke. MMAfighting news saw that Edwards wouldn't get a title shot until after he beat Nate Diaz at UFC 262.
Covington Takes on Different Personality
Covington has always been an excellent grappler. He became a Pac-10 champion at Oregon State and would use his wrestling background to become a solid MMA fighter. However, the UFC wasn't enamored with his decision-heavy style and mundane personality.
Looking at the MMA latest updates will show that Covington changed everything forever after he beat Brazilian Demian Maia by decision on Oct. 28, 2017, in São Paulo, Brazil. In the post-fight interview, Covington said Brazil was a dump and the people there were filthy animals.
Since that night, Covington has become a WWE-like heel. He became closely associated with President Donald Trump and started wearing "Make America Great Again" garb at fights. By leaning into this gimmick, Covington began to attract more attention. Covington's excellence in the octagon culminated with a dominant decision win over Robbie Lawler in August 2019 that earned him his first tight shot.
Covington's first fight with Usman at UFC 245 was a wild brawl to cap 2019. Usman broke Covington's jaw in the fifth round. After beating Tyron Woodley in his next fight, Covington had another battle with Usman at UFC 268, which he lost by decision. Covington is 17-3 overall in his career. He Has won eight fights by finish in his career.
It's Not the Cloth From Which He's Cut
Edwards may be associated with the most incredible line of UFC broadcaster Jon Anik's career. Most MMA news sites were likely furiously typing articles as Usman appeared ahead on the scorecards in the fifth round of his title fight at UFC 278. UFC announcers Daniel Cormier and Joe Rogan were discussing whether or not Edwards was throwing enough volume to end the battle.
Anik responded to Cormier by saying, "That is not the cloth from which he is cut," as Edwards seemed to echo that statement by landing a vicious head kick that knocked Usman out cold. Edwards became the champ, and Anik may have had one of the greatest moments ever for a broadcaster.
How Will Ring Rust Affect Covington?
Both Edwards and Covington have been accused of not being active enough. Both men were unwilling at specific points in their careers to accept fights that weren't for the title because they felt they had done enough to earn their shot. Edwards hasn't lost a fight since he fell to Usman by decision in 2015.
With a 21-3 record, Edwards has already had a few outstanding moments in his career. Edwards is the better striker in this matchup but could struggle with Covington's high-pressure wrestling. It has been a year-and-a-half since Covington fought someone in the octagon. While he is a strong grappler, Covington doesn't have the power to threaten a knockout on the feet.
This will be a compelling return for Covington, who has had a year-and-a-half off. If Covington wins, the UFC will likely promote several angles for fights. However, if Covington loses, his career in the UFC, at least in the title picture, may be over.
Find all the latest boxing news and MMA breaking updates on BoxingBlitz.
THANK YOU FOR CHOOSING boxingnews.COM