Shavers Was a Forgotten Man in a Great Era. Could He Have Tagged Wilder?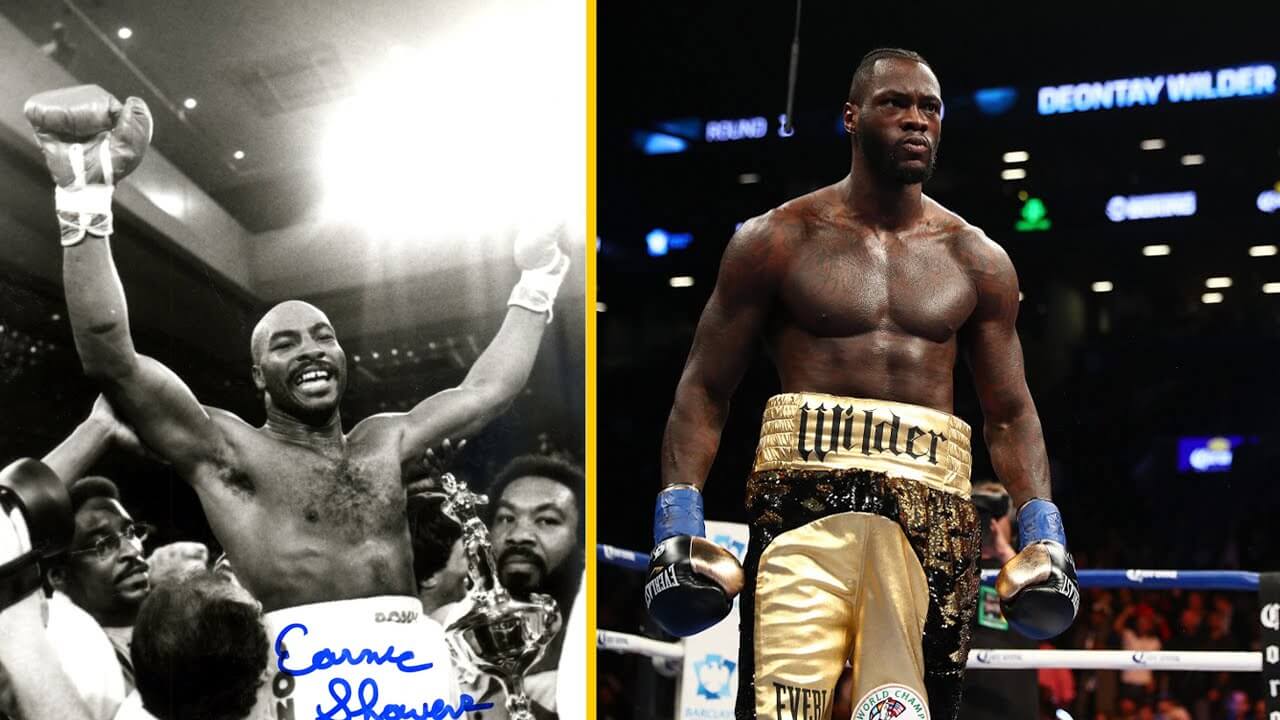 The heavyweight division was at its apex for legendary names during the 1970s. Muhammad Ali, Larry Holmes, George Foreman, and others left a mark on American spots in and out of the ring that lingered long past their time in boxing. One man whom many of those heavyweights feared but never became champion himself was Earnie Shavers.
While not the most technical boxer, Shavers built his reputation on having power that could shake the core of any opponent. Deontay Wilder also built his resume based on his knockout power. But Wilder's story would be much different according to online boxing news.
Wilder came along recently in an era where boxing has seen difficulty attracting attention due to in-fighting within the sport. With more organizations awarding titles, multiple champions can sometimes be in different weight classes. Wilder did win the WBC championship but lost the belt in a trilogy of fights with Tyson Fury.
Shavers Took a Long Time to Climb the Ranks
Many boxing prospects who climb the ladder quickly do so because their record is unblemished. Having an undefeated challenger for a championship is an enticing prospect for promoters attempting to sell pay-per-view events. Shavers, who turned professional in 1969, didn't have the sexiest record throughout his career.
Shavers worked at a General Motors factory in Ohio before taking boxing more seriously. Much of the competition early in his career wasn't a highly-regarded group. Many of his early opponents wouldn't go on to any notable success after they fought, according to boxing news & results.
Shavers lost his third fight in a four-round loss to Stan Johnson. But Shavers was persistent. He continued to take fights and worked on building up his reputation. Finally, in 1977, Shavers would get his time in the spotlight. Riding a five-fight winning streak, Shavers earned an opportunity to fight Muhammad Ali at Madison Square Garden on Sept. 29, 1977. Shavers had a 54-5-1 record entering the bout.
Ali Knew He Was in a Fight
Shavers lost a difficult decision to Ali in a fight for the WBA, WBC, and The Ring heavyweight titles. In the second round, Shavers stung Ali with an overhand right that rattled the champion. Shavers hesitated to move in for a finish because he thought Ali might be pretending he was hurt.
What stunned many was Shavers coming to life in the 13th round. Many thought his cardio would wear out by the end of the fight. But Shavers came forward and punished Ali in the final three rounds. While Ali was thought to be on wobbly legs in the 15th round, he survived for a win. Ali quipped after the fight that Shavers hit him so hard that it shook his kinfolk back in Africa. Shavers would lose his follow-up fight as well against future champion Holmes.
Shavers Gets One Last Shot, Career Declines
After running off five straight wins, Shavers earned another chance at the big time by taking on now-WBC champion Holmes. But the second fight with Holmes wouldn't be anything like the first. While the two men went the distance a year earlier, Holmes put Shavers away in the 11th round the second time.
Shavers stayed active over the next four years. He wrapped up the busiest stretch of his career in March 1983 when he lost by DQ to George Chaplin. Shavers would fight once more in the 80s before returning for two bouts in 1995 when he was well past his prime. Shavers wrapped up his career with a 76-14 record. He finished his career with 70 wins by knockout.
Wilder Was a Decorated Amateur
Wilder came up along a more traditional path than Shavers. The Tuscaloosa, Alabama, native qualified for the United States Olympics boxing team for the 2008 games in Beijing. Wilder ended up medaling at the event by bringing home bronze.
Once Wilder turned pro in 2008, he would create an impressive winning streak to start his career. Wilder won his first 32 fights, all by knockout, to earn a shot at the title. When Wilder got his shot at the WBC heavyweight title, he would go somewhere he had never been.
Wilder was forced to see the judges' scorecards to win the title. Wilder beat Bermane Stiverne to win the championship in January 2015.
Championship Reign Saw Plenty of Defenses
Wilder would knock out his next seven opponents before taking on Fury. The Fury-Wilder fight would be controversial. Some people thought Fury may have gotten a long count when he was knocked down late in the fight. The fight would be scored as a split-decision draw.
Wild would defend the WBC title two more times against Dominic Breazeale and Luis Ortiz before rematching Fury in February 2020. The rematch would end shockingly. Fury used his weight advantage to bully the lighter Wilder, knocking him down several times before scoring a seventh-round stoppage. 
Fury and Wilder would fight again in October 2021, where Fury would score a knockout win, this time in the 11th round. Wilder is 43-2-1 in his career, according to world boxing latest news, and is still in the picture to fight for a championship again.
Who Would Win?
Shavers is the boogeyman of an entire era. Foreman, a man also known for his ferocious power, said on David Letterman one time he was glad he didn't have to box Shavers. Many thought Ali wasn't the same after they fought.
But Shavers had a lot of wins on his ledge that aren't particularly impressive in retrospect. Shavers' best win was a knockout win over former champion Ken Norton. Shavers' style, where he was more of a brawler, would also be a tough plan of attack for beating Wilder.
Wilder is known for his knockout power and often catches opponents with one hellacious punch. This is a fight where Wilder would catch the more aggressive Shavers hanging out in the pocket while he was trying to bully Wilder.
Find all the latest boxing news and MMA breaking updates on boxingnews.com.
THANK YOU FOR CHOOSING boxingnews.COM