Green Exposes Dawson in Fast Main Event KO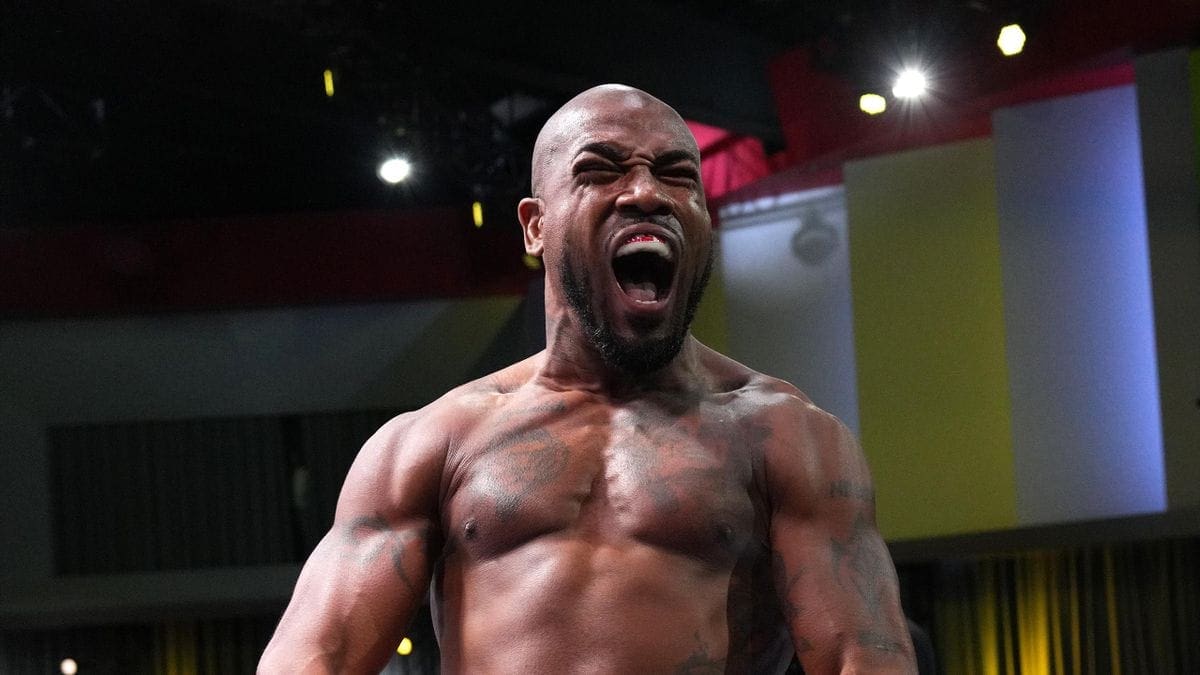 Grant Dawson was set for a possible push from the UFC up the lightweight rankings. The Nebraska-raised Dawson was on a nine-fight unbeaten streak in the UFC. To help that streak reach double digits, all Dawson had to do was beat 37-year-old Bobby Green Saturday night at the UFC Apex.
A thunderous straight left from Green made all of Dawson's hard work moot. Green, an unorthodox fighter who usually carries his hands low, caught Dawson flush on the button less than 30 seconds in the first round. Green immediately followed up with ground and pound, forcing a stoppage at the 33-second mark.
Green's striking was always going to test Dawson. The main event provided a memorable moment for a card that mainly featured underwhelming decisions.
Green Shows He's Still Game
Before Green's last three fights, he had had a stretch where it appeared he may be past his prime. There was no shame in losing to Islam Makhachev by fighting him two weeks after a win over Nasrat Haqparast in February 2022. However, Green followed that up with a knockout loss to Drew Dober and a no-contest against Jared Gordon.
Before fighting Dawson, Green built some confidence by submitting Tony Ferguson at UFC 291, but Ferguson is well past his prime. The one concern for Green against Dawson was handling Dawson's grappling prowess. Thanks to Green's power shot, Dawson never even had a chance to shoot for a takedown.
Green's win may propel him to another fight against a top contender. Dawson's loss will leave him wondering how to regain his lost momentum.
Pyfer Tries to Set Record Straight, Confuses Everyone
Joe Pyfer had a dominant win Saturday night. What he said in the post-fight interview may be what people remember. Pyfer took the microphone time to say MMA news sites had misquoted him in talking about the pay he received for fighting in the UFC. But Pyfer said he would like to be paid more but loves the UFC.
There were a lot of things about Pyfer's night that were confusing. Not his effort. Pyfer was excellent in the octagon and secured a win by submission by putting Abdul Razak Alhassan to sleep with an arm-triangle choke.
However, the referee was late to stop the fight. Alhassan had never tapped out before, and it showed. When attempting to submit, he did it with a closed fist, making it look like he was trying to punch. The referee allowed the fight to continue, and Alhassan fell unconscious.
Buckley Dominates But Doesn't Finish
Joaquin Buckley is best known for his highlight-reel knockouts. But the welterweight also shows he has the patience to grind out victories. Buckley was patient and maintained his cardio well throughout a 15-minute fight with Alex Morono.
Even when Buckley had Morono hurt in the third round, he stayed patient and tried to pick his shots. While some may have been disappointed he didn't finish the fight, Buckley earned his second straight win since returning to welterweight. Buckley had bumped up to middleweight for a stretch.
Drew Dober Wins For His Daughter
Drew Dober recently became a father for the first time. While his infant daughter, who attended with headphones on and a pink bow, won't remember the fight, Dober picked up another impressive victory. Dober jumped on Ricky Glenn during the first round of their bout.
Dober quickly overwhelmed Glenn and dropped him in the first round. Glenn tried to get Dober to grapple, but Dober quickly made Glenn get back on his feet. Dober would hit Glenn with another combination and finish him with strikes on the ground. Dober now has 14 career wins by knockout.
Algeo Beats Hernandez on Volume
American striker Bill Algeo let Alex Hernandez know that if Hernandez is going to win a UFC Champion, it's probably not going to be in Algeo's weight class. Hernandez bumped down to featherweight after spending most of his career at lightweight. Algeo utilized his length to keep Hernandez at arm's length throughout the fight.
While Hernandez did land some tough shots throughout the fight, Algeo would earn a unanimous decision.
Fight Card Haunted by Pullouts, Injuries Loses Fight Day of Event
The light heavyweight fight between Ion Cutelaba and Philip Lins was scrapped at the last minute. Lins fell ill the morning of the fight and was pulled from the fight card. Lins has now been scheduled for three fights that were stopped on short notice.
The latest MMA updates show Stephanie Egger was also supposed to fight Montana De La Rosa. Egger was replaced by JJ Aldrich, who beat De La Rosa by decision. Daniel Pineda was supposed to fight Khusein Askhabov, but Askhabov withdrew after being arrested in Thailand. Another bout between Chris Gutierrez and Montel Jackson was pulled from the event after Jackson withdrew for unknown reasons.
Demopoulos Wins Controversial Decision
Vanessa Demopoulos is a fan favorite for her bubbly personality. Demopoulous pleased her fan base by winning a unanimous decision against Kanako Murata. However, how Demopoulos won surprised many. She struggled to stop Murata's wrestling and was taken down five times.
Demopoulos ended up being active from the bottom position with elbows, and Murata wasn't as busy on top. With damage being a major emphasis in MMA scoring, the judges sided with Demopoulos with unanimous 29-28 cards from all three judges.
Plenty of Decisions to Go Around
The undercard didn't see much action. The only fight that didn't go the distance was a flyweight bout between Nate Maness and Mateus Mendonca. Maness took advantage of Mendonca's dedication to trying to secure a leglock.
Maness hammered him with aggressive ground and pound to force a stoppage. Here's a look at the results not mentioned above:
Women's strawweight: Karolina

Kowalkiewicz

win by decision over Diana Belbita (30-27 x3).

Bantamweight: Aori Qileng win by decision over Johnny

Muñoz

Jr. (29-28 x3).
Find all the latest boxing news and MMA breaking updates on BoxingBlitz.
THANK YOU FOR CHOOSING boxingnews.COM