Vergil Hunter Questions Canelo's Desire, Crawford's Camp Slams Alvarez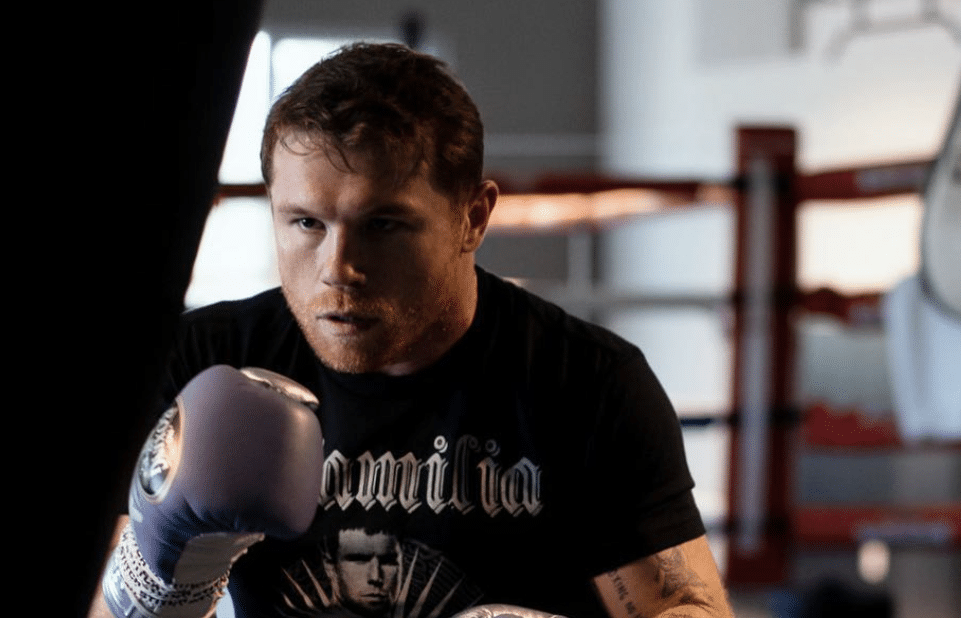 Vergil Hunter has questioned Canelo Alvarez's hunger as he gets ready to face Jermell Charlo on September 30th, 2023. 
Alvarez will defend his undisputed super middleweight titles against the American, who will jump up two weight classes from 154 pounds.
Although Canelo is the massive favorite, Hunter has questioned his desire. The Mexican's last two performances have not been the best, having failed to stop a much older GGG and then John Ryder.
While Canelo was coming back from surgery on his wrist, Hunter highlighted how the huge amounts of money might have hampered Alvarez.
The four-division champion has been spotted on the golf course, with suggestions that he has also been drinking. And that could come back to haunt him against Charlo. 
Hunter On Canelo
"Money can do some strange things to you. You can lose the hunger, and when the hunger's gone, the skills start going. If he gets tired against Jermell, and Jermell shows great ability late rounds, it could be a problem if he lets it get on the other side of seven, eight. It could be a problem. I think he's very hittable. I think he only throws one or two punches. I think the stamina problem is right there," Hunter
Nevertheless, in boxing, a fight is only as good as his last fight. And Canelo has stated that his injury has fully healed, leaving no room for excuses come fight night.
So anything other than a win in style will be questioned. But given what Canelo has achieved, does he still have the hunger? Time will tell. 
Crawford's Team On Canelo
Meanwhile, Terence Crawford's camp have hit back at Canelo Alvarez after the latter questioned Bud's resume. 
Following Crawford's win over Errol Spence Jr. to become the first undisputed welterweight champion of the four-belt era, Canelo hit out at Bud's record by stating that the win was his only big one. This is despite the fact that the victory made Crawford undisputed in a second weight class. 
"I respect [him], [but he] just won one big fight. If you see his record, he just beat one good fighter in Errol Spence. Other than that, I don't think he's beaten other great fighters like Spence," Canelo said 
Those comments also coincided with the increasing anticipation to make a Canelo-Crawford fight.
Bud indicated his willingness to face Canelo by jumping up three weight classes to target all the belts at 168 and become undisputed in a third weight class. Canelo did not rule out the idea, provided that it made sense.
"You never know. You never know in boxing. I will go up and down and fight everybody out there. So, it's possible. Why not? It's possible. If it makes sense, I am down to do it. I don't care who is there. I am always able to fight everybody," Canelo
But in the meantime, Crawford's 'hype man' (Bernie Davis) has responded to Canelo's comments. 
"The only good or great fighter that he beat was (Gennadiy Golovkin) GGG," Davis 
You can stay up-to-date with the latest happenings in the world of boxing and MMA by visiting boxingblitz right here.
THANK YOU FOR CHOOSING boxingnews.COM