USADA And The UFC Part Ways – Here's Why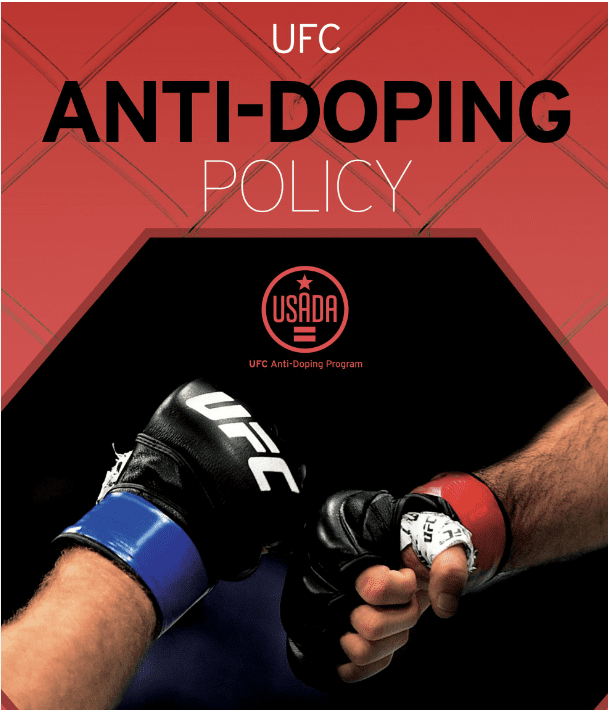 In some breaking MMA news, USADA and the UFC will not be working together in 2024 after the drug-testing organisation cut ties. 
According to reports, Travis Tygart (USADA's CEO) made the announcement on October 11th, 2023, indicating that both sides would part ways in 2024.
USADA's current contract with the UFC ends in 2023, just as they recently confirmed that Conor McGregor had enrolled into the testing pool. 
This naturally begs the question: Why did USADA decide to walk away? Well, Tygart expanded on how they ran into issues with McGregor's enrolment as they require fighters to provide two negative samples across a six-month period before they can compete. 
Although there are exemptions which are possible, USADA made it clear that they were not going to be issuing any. And it appears that those differences no longer made the relationship tenable.
USADA And The UFC's Issues
"We have been clear and firm with the UFC that there should be no exception given by the UFC for McGregor to fight until he has returned two negative tests and been in the pool for at least six months.

"Despite a positive and productive meeting about a contract renewal in May 2023, the UFC did an about-face and informed USADA on Monday, October 9, that it was going in a different direction. We are disappointed for UFC athletes, who are independent contractors who rely on our independent, gold-standard global program to protect their rights to a clean, safe, and fair Octagon. The UFC's move imperils the immense progress made within the sport under USADA's leadership.

"The relationship between USADA and UFC became untenable given the statements made by UFC leaders and others questioning USADA's principled stance that McGregor not be allowed to fight without being in the testing pool for at least six months," USADA said
McGregor's Grievances
Those comments were also telling in light of McGregor's recent revelations. The UFC fighter expanded on how his return to the octagon had been clouded by 'political shadiness' behind the scenes. However, the two-weight world champion had not expanded on the exact nature of the dispute.
But outside of an alternative explanation, there could have been a dispute over when McGregor was wanting to fight. After all, without an exemption, the six-month rule does apply. With that being said, this is what the 'Notorious' had to say.
"My retirements were political, right. There was political shadiness going on in the background that I was like, 'Good luck to you guys [the UFC]. I'm out of here. It's tough to walk away for sure. How can I speak on this when I'm never gonna walk away? You know, I'm gonna simply recalibrate my competition," McGregor
But with no drug testing organisation in place in 2024, there are question marks over whether McGregor will abide by the six-month rule.
The failure to do so may lead to the credibility of the sport being questioned. And there is not getting away from that. Find all the latest boxing news and MMA breaking updates on boxingblitz.
THANK YOU FOR CHOOSING boxingnews.COM