UFC Re-Entering Chinese Event Space with UFC Fight Night 234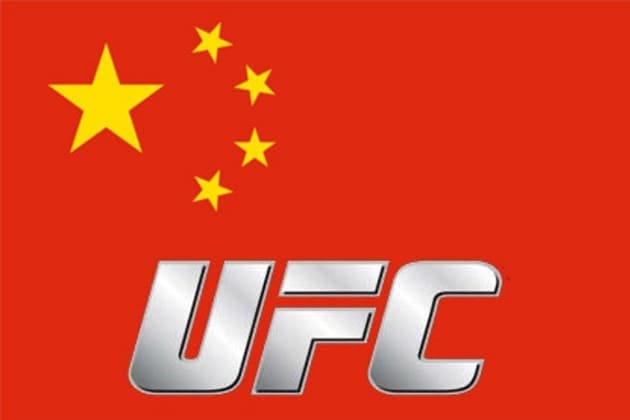 The UFC hasn't held an event in China since before the COVID-19 pandemic in August 2019. Now, with UFC Fight Night 234 taking place in Shanghai Indoor Stadium on December 9, 2023 – what does it mean for the promotion and Chinese fighters?
The Mountain Tiger Gets a UFC Chance
Astute UFC followers will recall that the 'Mountain Tiger,' Mingyang Zhang, already fought on a UFC card as part of the Road to UFC event held in Singapore earlier this year. Despite being a heavy underdog in the fight with George Tokkos, he stopped the contest with some exceptional striking in the first round that made MMA breaking news.
With that win in the bank, he's called up to the UFC main card for this fight against the Brazilian, Brendson Ribeiro. The two men have similar records, with Zhang on 16-6 and his counterpart on 15-5. The Chinese fighter might be originally from Qingdao, around 700 km away from Shanghai, but he'll still be treated as the hometown hero.
Tibetan Eagle Returns to UFC Ring
Su Mudaerji, 'the Tibetan Eagle,' fights in his first UFC bout since he submitted to Matt Schnell back in July 2022. When he joined the company in 2019, the future seemed to be bright for the striker as he won three of his first four fights, gaining a lot of notoriety from his first-round KO win over Malcolm Gordon, which earned him the Fight of the Night accolade. Spurring him on will be the desire to win in front of his fellow countrymen, having fought on the UFC's last card in China back in 2019.
Standing across the cage from him is a very dangerous submission specialist, Allan Nascimento. The Brazilian has a 20-6 with 75% of his victories coming via tap out and comes in relatively warm, having won both his last two fights.
Unfortunate Timing for Zhang Weili
China's Zhang Weili might just be the country's biggest combat sports commodity right now. Weili fought on the last Chinese UFC card in Shenzhen in 2019, where she defeated Jessica Andrade after 42 seconds in the first round. No doubt she'll be here in Shanghai, but only as a spectator. Having fought a five-round championship fight in August 2023, it would be a tall task to be ready for this card in December.
There's no doubt, however, that she will be asking Dana White for more cards to be held in China, and she'll want to maintain them. If she can keep the Women's Strawweight Championship in the meantime, that would be a massive opportunity for all parties to cash in.
Will Chinese Fighters Upset Rivals?
Anyone who has ever been to this part of the world will know of the geopolitical and historical rivalries amongst the local countries, even if divided by sea and large amounts of landmass. China, Japan, and South Korea don't necessarily like each other – but Japan the most. Therefore, it's important for national pride for Rongzhu to upset the undefeated Shin Haraguchi.
Rongzhu is a brute fighter, having amassed a 24-5 record by the age of 23, with 57% of those wins coming by knockout. He'll be a stern power test for the former Japanese national team wrestler. It'll be a major dent to Japanese combat sports if Haraguchi comes back with his undefeated status in tatters. The other fight pitting these two nations together is a flyweight competition as Jiniushiyue fights another undefeated Japanese wrestler, Rei Tsuruya.
There's also a China-South Korea bout as a bantamweight division contest takes place between Long Xiao and Chang Ho Lee. Both men enter the fight in hot form, having both won all three of their last fights, but what will give in this encounter? The Shanghai fight fans will be trying to help Long Xiao provide Chinese national pride.
Does UFC in China Mean More Opportunities for Asian Fighters?
Those operating their MMA efforts on the Asian circuit amongst promotions like ONE Championship, RIZIN, and the various Thai promotions will surely be buoyed that the UFC is coming to their side of the world. Greater investment, interest, and opportunity await with Dana White's crew in the area. After all, they've already committed to going to Saudi Arabia.
Xiong Jing Nan might be 35 years old already, but she has dominated the Women's Strawweight division since winning the belt in January 2018. If the UFC was to put more events on in China, surely she'd fancy a crack at top-level opposition?
Ladder to Bigger Fights
A great aspect of these events is that they provide a fantastic platform for Asian fighters to get on bigger cards and earn more lucrative contracts, potentially at international events. The opportunities start right away here at this upcoming UFC Fight Night.
Yizha is technically the top-ranked Featherweight in China. If he defeats Kaiwen Li, but nobody sees it, he might still be fighting in China in a year, getting nowhere fast. The fact the fight is a lot more visible on UFC programming opens doors for him, even if he's not presented with mountains of cash immediately.
Great for Wider Combat Sports in China
Boxing fans will be well aware of Zhilei Zhang. The 41-year-old boxer has been relevant to boxing news sites for a while now as he wins a lot of fights by KO. He's 28-1-1, which is an awesome record for any combatant. Now the WBO interim heavyweight champion, he commands respect in the fight game and should be fighting the top guys like Anthony Joshua, Tyson Fury, and Oleksandr Usyk shortly. While he's never explicitly said he's interested in MMA, he'd be remiss if he didn't attend the event in his homeland. The fact that UFC is now actively in China spreads awareness about fight sports in general, giving Zhang a much wider pool of fans.
Find all the latest boxing news and MMA breaking updates on BoxingBlitz.
THANK YOU FOR CHOOSING boxingnews.COM