UFC Fight Night – Almeida vs Lewis: Brazilian Heavyweights Eye Glory in Sao Paulo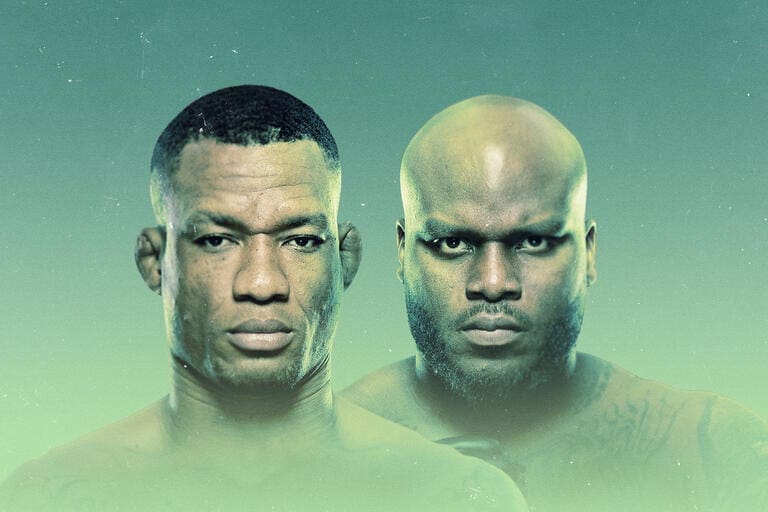 The UFC returns to Brazil for an exciting card with a plentiful number of Brazilian fighters eyeing hometown glory, especially the heavyweights Jailton Almeida and Rodrigo Nascimento. Delve into their bouts and more throughout this upcoming fight card.
Almeida Chases Championship Shot
Brazilian jiu-jitsu artists don't get much bigger than Jailton Almeida. The black belt holder possesses the #9 place in the UFC heavyweight rankings and an exceptional 19-2 career record. His first five fights in the UFC have all ended with him stopping the fights and having his arm raised in victory, either by TKO or forcing his opponent to submit – usually within the first round, which has had MMA news websites purring over his performances.
Almeida was set for a bout with #5 ranked heavyweight Curtis Blaydes. However, he stepped down for unknown reasons, and Derrick Lewis stepped in for the fight. Lewis is still a quality opponent, being ranked #10 in the division, who will have his own designs on challenging for the strap soon, having lost his prior two championship bouts.
Parallels in Bonfim-Dalby Fight
Gabriel Bonfim hasn't been with the UFC that long but is already endearing himself to the fans and Dana White by taking his third fight in his debut year. The Brazilian is unfortunately subject to the heavily congested welterweight division, which is spewing with talent in the UFC. Therefore, he's got to get through some preliminary challenges to prove his worth at the elite level.
The next test for him is Nicolas Dalby, a Danish fighter also trying to make his name in the UFC. He too was successful before linking up with the promotion, winning multiple championships on the European circuit. He's also been standing in a similar position to Bonfim. He, too, entered the UFC with an undefeated streak. It was smashed into pieces as his first three fights in the big time put him down to a 14-3 record. After re-honing his craft with Cage Warriors, his second stint in the UFC has been much more successful. Will he teach this relative newcomer a lesson and break his undefeated status like Bonfim had his taken away?
Heavyweights Collide for Rankings
Rodrigo Nascimento and Don'Tale Mayes are two heavyweights on the outside looking in at the divisional rankings. That could all change with a big win here, as both men are entering this fight off the back of victories.
This bout will be a re-match from the pair's prior meeting in 2020 in Jacksonville, Florida. Back then, Nascimento won the fight with a rear-naked choke submission hold in the second round. Mayes will bring that experience with him to this fight three years on and try to set the record straight.
Nascimento will have the Brazilian crowd behind him as he fights in his homeland for the first time since 2017, when he joined the UFC. Two consecutive split decision wins for the fighter have given him good momentum, but the locals will be expecting a finish, as all of his fights ended with TKO or submission victory.
Brazil Against Mexico in Women's Strawweight
The Brazil and Mexico sporting rivalry might not be as intense as, say, Brazil against Argentina or the Mexicans' feud with the US – but there's a certain pan-American pride as both nations collide. That sporting tradition will be the focus as Eduarda Moura, the 9-0 Brazilian, makes her UFC event debut – after impressing on Dana White's Contender Series 2023.
The Mexican standing in her way, trying to spoil the party, is Montserrat Ruiz. This southpaw didn't have the greatest introduction to the UFC herself. After winning her first bout, she went on to lose her subsequent two fights. Could she fall victim to the crowd behind Moura and collect another L, or can she get back to winning ways?
Abus Magomedov Looks for Momentum
There was a time when nothing went right for the German-Russian Abus Magomedov. In said tenure, either he or his opponent would end up having to pull out of fights or even having visa issues, stopping him from ever fighting. His second UFC fight finally came, but he had to fight Sean Strickland and ended up losing. He's done the promotion a favor again by stepping in for a fight with Caio Borralho.
Caio Borralho fights out of Sao Paulo and could get one of the loudest receptions of the night. He's on a 13-match winning streak dating back to 2016 and is potentially one of the most dangerous middleweights on the UFC roster right now, especially as he isn't ranked in the top 15 – other fights will underestimate his abilities. In theory, he should win and elevate himself up the rankings. Yet, if Magomedov can be the one man to break the streak, not only would he register on MMA news sites, he might earn a re-match against Strickland with the championship on the line shortly.
Denise Gomes Returns to Brazil with UFC
The last time Denise Gomes fought in Brazil was back in 2021, before she joined Invicta FC. She's since elevated her MMA career by going 8-2 and made MMA breaking news when she destroyed her UFC 290 opponent, Yazmin Jauregui, in 20 seconds. That win would have been nice, but surely a victory in front of an adoring crowd at Ginásio do Ibirapuera would be even better.
Standing on the opposite side of the cage is the experienced Angela Hill, who's fought many of the top female combatants. The 38-year-old American has pleased audiences with recent Fight of the Night awards but has lost four of her last six fights as well. Now, with a record standing at 15-13, could it be the end of the road for Hill if she doesn't register a win?
Find all the latest boxing news and MMA breaking updates on BoxingBlitz.
THANK YOU FOR CHOOSING boxingnews.COM