Tyson Fury Doesn't Want Usyk, Focus Is On Hollywood And Forbes, Froch Reacts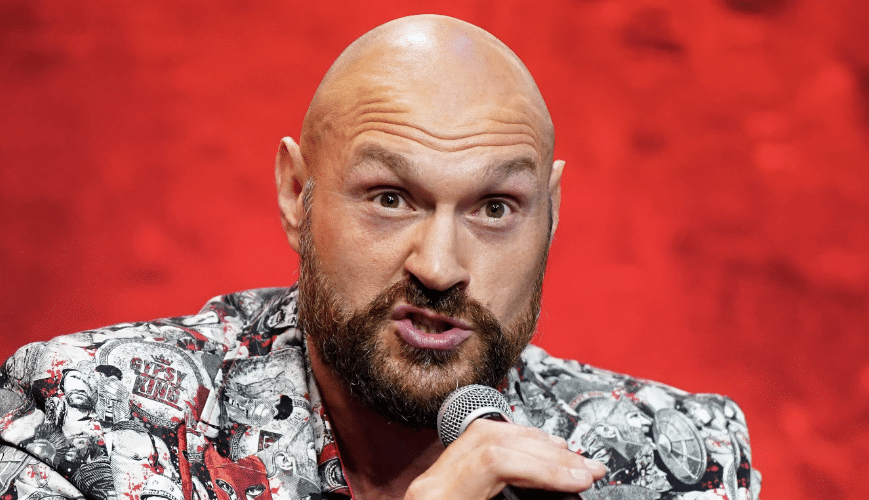 Tyson Fury's time in the boxing ring could soon be over after his latest comments showed his plans moving forward. 
The WBC heavyweight champion has recently revealed that he has no desire to make the undisputed heavyweight championship fight with Oleksandr Usyk.
The reasoning behind those comments was the fact that Usyk was not the biggest name out there, thus a fight would not generate the sums of money that Fury was looking for.
That may explain his upcoming fight with former UFC heavyweight champion Francis Ngannou on October 28th, 2023. That fight will earn Fury a reported $50 million, something huge for such a low-risk fight.
After all, Ngannou will be making his boxing debut. And moving forward, Fury has other options outside of boxing. 
Fury's Goals
"I've got new goals, so everyone's f***ed. I want to top the Forbes list as the highest paid athlete ever for the year and I want to make a Hollywood movie. I've completed the ring game, it's done, it's f***ed. I've done everything there is to do, I've won every belt there is to win and I've been undefeated for fifteen years, a two-time undefeated champion.
"Hopefully I get through Ngannou and then I either fight Ngannou in a cage or I fight Jon Jones in a boxing match. I'd go in a cage with Ngannou for sure, I'd let him kick me, I'd let him do what he wants to me, a full MMA fight. I'd knock him out and probably break his arm on the way too with an arm-bar, I'll kick his leg and break it in two," Fury stated
Froch On Fury
Nevertheless, those comments have not gone down well with Carl Froch. The former super middleweight champion felt that Fury was harming boxing by pursuing the crossover fights and depriving the fans of the biggest bouts.
And in doing so, he questioned Fury's current legacy. Aside from the Wladimir Klitschko and Deontay Wilder wins, Froch felt Fury's legacy would not be complete unless he fought Oleksandr Usyk and Anthony Joshua. 
Although Fury would be a favorite against them, until he fights them, those conversations over who is the best will continue to go on. That is why Froch wanted to see Fury fight the best.
"Deep down, I think you know you're hurting the sport. You're taking the money instead of being full of pride for the sport. [Fury] can have as much money as you want, but if you turn up to a Hall of Fame party next year, you won't be dining on the top table with me and my peers. You won't belong there with that C. You need to get in the ring and defend that WBC belt against a real fighter, someone like Usyk or Anthony Joshua," Froch
Ultimately, Fury is in a position to dictate his own career moving forward. And unless it makes business sense, don't expect Fury to face the toughest tests.
You can stay up-to-date with the latest happenings in the world of boxing and MMA by visiting boxingblitz right here.
THANK YOU FOR CHOOSING boxingnews.COM