Ryan Garcia Outlines His Return, De La Hoya Names Some Options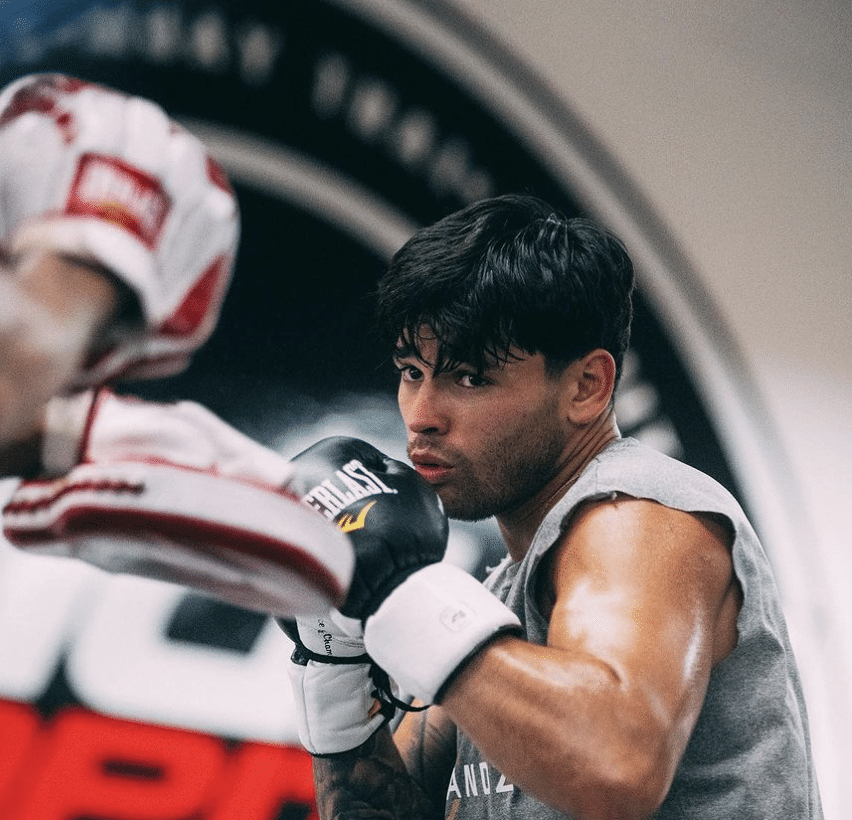 Ryan Garcia plans on returning by the end of the year, with a big fight also being planned in 2024. 
Garcia's last fight was a mega event against Gervonta Davis at lightweight as he suffered a seventh-round-stoppage loss. In the aftermath, Ryan moved up to junior welterweight and changed trainers by hiring Derrick James and departing from Joe Goossen.
Garcia already has experience at 140, having grabbed wins against Emmanuel Tagoe and Javier Fortuna at the weight class. With that being said, a fight in November could emerge before targeting a major bout next year. 
Garcia's Next Fight
"I'm headed to Milan walking in fashion week  then headed to Vegas to train. Big end of the year stretch! Then I have something big possibly happening in February. Big 140 fight but first handle business," Garcia said 
Those words were echoed by Oscar De La Hoya, who has big things planned for Ryan. The two have not had the best of relationships after both were in involved in a lawsuit after Garcia claimed that his contract had been breached.
In response, the Golden Boy Promoter demanded that Ryan honor their contract in what was a stand-off. Although there is still some way to go in that regard, in the meantime, De La Hoya is pressing ahead with Garcia's career as he also outlined a November return. 
De La Hoya On Garcia
"We're targeting mid November. We're having ongoing discussions with his team. We're having ongoing discussions with DAZN, and we're nailing down a venue and opponents. Then we'll hopefully announce very soon….I can't really talk about what's going on now, but everything will be resolved. I just feel we had a little bump in the road but everything will be smoothed out," De La Hoya stated
This naturally begs the question: who would Garcia face? Well, as of now, the names being mentioned for a big fight in 2024 include Teofimo Lopez or Adrian Broner.
The former does offer a WBO junior welterweight belt following his win over Josh Taylor. Meanwhile, Broner is known for generating headlines even if his form has not been the best of late.
Regardless of who does end up facing Garcia, De La Hoya promised that it would be a big event due to 'King Ryan's' pulling power. 
"There's a huge weekend.Super Bowl Weekend…and we're talking to some people, and I strongly feel that the only fighter who can headline such an event would be Ryan Garcia. Of course, a fight of that size would mean Garcia would have to fight a top or at least well known opponent. Obviously it all depends on the opponent. It has to be for a world title. It has to be a big name (Teofimo Lopez and Adrien Broner were two of the names mentioned during the course of the interview)," De La Hoya
So moving forward, the future does look very bright for Garcia. You can stay up-to-date with the latest happenings in the world of boxing and MMA by visiting boxingblitz right here.
THANK YOU FOR CHOOSING boxingnews.COM