Procházka – Pereira to Bring Consistency to UFC Light Heavyweight Division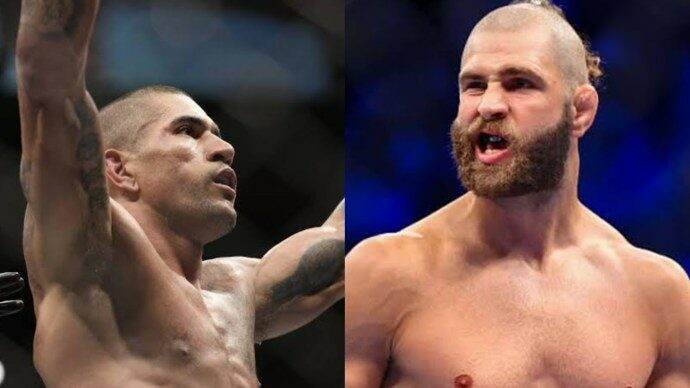 Since the UFC became more regulated, the Light Heavyweight division has produced some of the organization's most exciting champions. However, the division has been in turmoil since Jon Jones vacated the belt on August 17, 2020, due to a contract dispute and the desire to bump up a weight class. Since then, the division has had four different champions and several bizarre incidents that held up the belt.
Czech fighter Jiří Procházka was a fighter who many MMA news sites believed could restore some stability. However, a shoulder injury would put Procházka out for over a year. Thanks to an injury to Jamahal Hill, Procházka will step back into the title picture when he returns to fight Alex Pereira at UFC 295 in November.
Pereira is the former middleweight champion who wanted to increase weight to make the weight cuts easier. The fight will be an exciting addition to a stacked UFC card. Dana White has been making a lot of championship fight announcements recently.
Back to the World's Most Famous Arena
The UFC will return to New York City for the seventh time when UFC 295 takes place. It will be the promotion's first event at Madison Square Garden since UFC 281 in November 2022. In addition to the Procházka-Pereira fight, there will be a battle between women's strawweight contenders Mackenzie Dern and Jéssica Andrade.
The latest MMA updates also show that a pair of flyweight bouts between Matt Schnell and Steve Erceg and Joshua Van and Kevin Borjas will occur. A heavyweight championship fight between Jon Jones and Stipe Miocic will headline the event.
The Mess in the Light Heavyweight Division 
Jones giving up the belt set the light heavyweight division up for a strange whirlwind of events. Jan Błachowicz won the vacant belt by beating Dominick Reyes at UFC 253. He would then defend the championship against Israel Adesanya at UFC 259 on March 6, 2021. The last time anyone successfully defended the belt was on that night.
Glover Teixeira beat Błachowicz by submission to win the belt at UFC 267, only to lose the title to Procházka in June 2022. Five months after Procházka won the title, he pulled out of his rematch with Teixeira for the championship due to injury. Błachowicz fought Magomed Ankalaev in December 2022 for the vacant championship, but the bout ended in a split draw. 
White was upset with how the fighters performed and didn't do a rematch. Instead, he booked Jamahal Hill to fight Teixeira for the championship at 283 in January 2023. Hill would have to vacate six months later after rupturing his Achilles tendon.
Procházka
Quickly Made Name in UFC
MMA news websites knew Procházka had plenty of talent when he signed with the UFC. But how many people knew Procházka, 30, would rise so quickly is hard to see in retrospect. During Procházka's UFC debut, he defeated former title challenger Volkan Oezdemir.
He knocked out Oezdemir 49 seconds into the second round. Procházka followed that up with a second-round knockout of former title challenger Dominick Reyes. Procházka, 29-3-1, hasn't lost a fight since 2015 during the Rizin World Grand Prix. 
Beating Teixeira allowed him to become the first champion from the Czech Republic. Procházka built his skills by starting as a streetfighter and was part of a hooligan club for his local soccer team. Eventually, Procházka would find his way to mixed martial arts and train in Thai boxing. Procházka opens as the betting favorite in his bout with Pereira.
Procházka is also an excellent striker. He has shown that sometimes he can struggle with cardio in fights. Because Procházka is constantly pushing to try and finish the fight, keeping a consistent pace for a five-round battle can be challenging. Procházka did submit Teixeira in the fifth round of their light heavyweight division championship bout.
Pereira Also Rose Quickly in MMA
The best MMA news sites had long floated Pereira as a potential rival for Adesanya. The two had previous history in kickboxing, and Pereira cuts an imposing figure for a fighter. He is 6-foot-4 and has a frightening amount of power in his hands. 
Pereira only had four MMA fights before jumping to the UFC in 2021. Once Pereira entered the promotion, he won three straight fights, including a knockout of current middleweight Sean Strickland at UFC 276 to earn his shot at Adesanya. Pereira beat his old rival by knockout in November 2022 to win the middleweight title.
Pereira was knocked out by Adesanya in the second round of the rematch in April 2023. However, Pereira seemed to want to move up in weight and avoid a trilogy with his rival. He fought former champion Jan Błachowicz at UFC 291 and earned a split decision.
Pereira is primarily a kickboxer and has shown that he struggles with grappling. Błachowicz could employ that gameplan with great success, but Pereira's significant strikes ended up helping him win.
Where Do We Go From Here?
The winner of Procházka and Pereira will likely have to meet up with Hill whenever he returns from injury. Many MMA news sites are hoping that this group of contenders can provide some stability to the division. Jones held a grip on the division for a long time.
With a new batch of challengers coming up, there may still need to be a dominant option to replace him. People are excited about Hill, who is a veteran of Dana White Contender's Series. Still, he will have to show he is 100 percent back from injury before people can consider if he will have staying power as a champion or not. No matter who emerges as the champion in the fight between Procházka and Pereira, there will be several solid options for both moving forward. Unless the fight ends in a draw, which will keep the division stuck in its weird state.
Find all the latest boxing news and MMA breaking updates on BoxingBlitz
THANK YOU FOR CHOOSING boxingnews.COM