Other Brands Seeking MMA Popularity Want to Fill Void Left by Bellator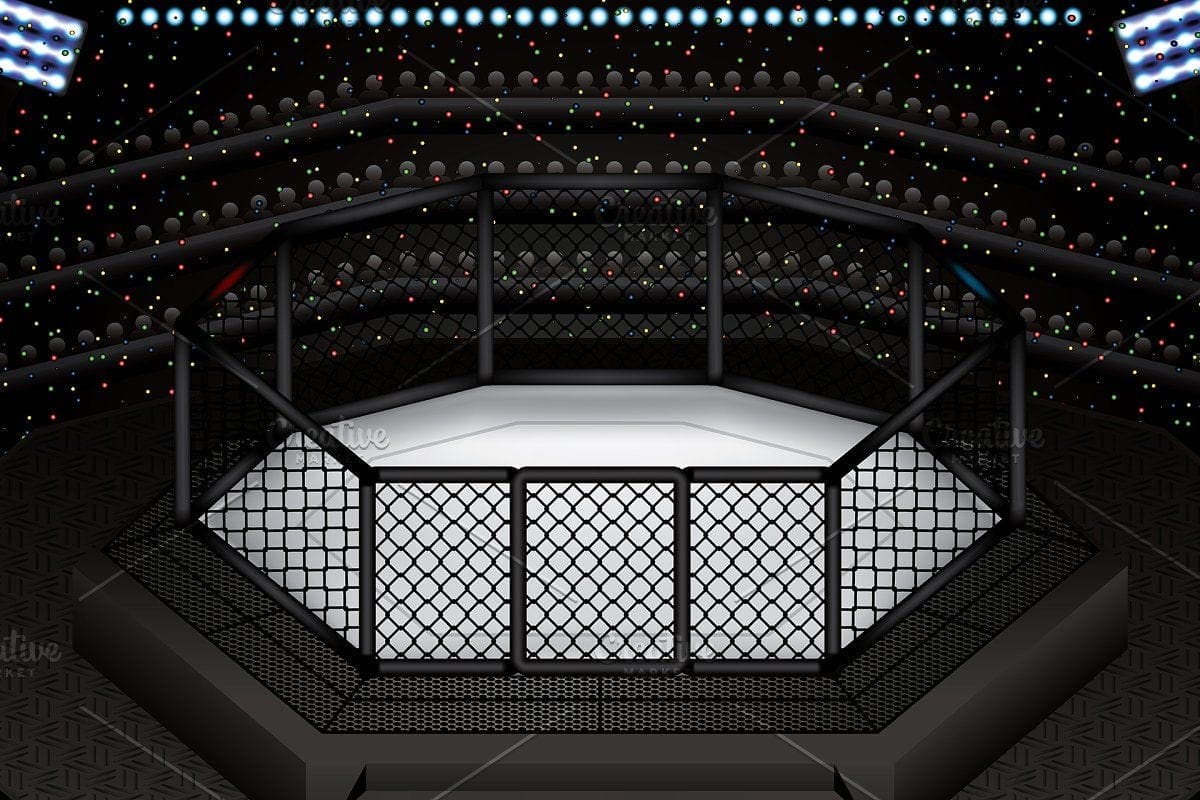 The combat sports landscape has greatly changed since the UFC burst onto the scene 30 years ago. Many different organizations have tried to challenge the UFC for supremacy in the market, but more than a few were bought up or folded. Bellator is the most recent challenger that appears headed for the annals of history.
MMA breaking news shows that there are rumors that the Professional Fighters League will buy Bellator. That will open up more market share for anyone who could provide an alternative to the UFC's dominance. The American-based promotion was one of the first organizations to enter the market and has spent many years battling to make the sport legitimate in the eyes of casual sports fans.
But there has always been an appetite for an alternative. Many smaller promotions that found some success, the WEC and Strikeforce, were acquired by the UFC to help build its brand. Many independent promotions that can provide competition are still surviving outside of the UFC's grasp.
ONE Championship Has Become Top Alternative
ONE Championship was founded in 2011 and is based in the Cayman Islands. While the organization was established primarily to be built around MMA fighting, ONE is always looking to keep its options open. Over the past 12 years, ONE has also held mixed rules fights, Muay Thai, kickboxing, and grappling events.
ONE has also looked for unique ways to bring in top talent. In one of the only trades in MMA history, ONE acquired former UFC flyweight champion Demetrious Johnson from the UFC in a trade for Ben Askren. Johnson has helped lend ONE a lot of legitimacy.
Johnson has also helped draw in more American interest. During Johnson's time in ONE, he has won the flyweight championship twice and defended it once. He also fought in a mixed-rules match with a top Muay Thai fighter, Rodtang Jitmuangnon. ONE is noted for fighters who have colorful entrances. According to the best MMA news sites, the organization has had to fend off the recent lousy press for low fighter pay.
While fighter pay hasn't necessarily turned fans away from watching the sport, ONE will want to find a way to do better compensation-wise to try and lure in some of the top talent.
KSW Provides Europeans With Strong Option
KSW is coming up on its 20th year of existence. The Poland-based MMA organization is willing to work with other promoters to try and make interesting fights. KSW is an organization that has built its foundation around hosting four and eight-man tournaments.
Instead of attempting to have weekly shows like the UFC, KSW has focused on making each event have a larger feel. A few of the best-booked cards have produced large crowds. In 2017, KSW had an event drawing over 57,000 fans. It is the second-most attended event in MMA history.
PFL is Fun but Flawed
The PFL has become notable in the past few years for luring in talent from the UFC to fill out its weight classes. Derek Brunson became the latest MMA fighter to head to the PFL in search of a $1 million prize instead of sticking with the UFC. The PFL is set up with a team-sports standings format, and fighters must fight four times a year, bar entering as an injury replacement, to win the championship.
While the organization has produced some excellent fights, the season format has led to a lot of chaos. A controversy with performance-enhancing drugs saw a lot of fighters during the 2023 season removed after fighting during the first week of the season.
One good thing about the PFL is that it recognizes the format may need to change if they absorb Bellator. The PFL has set up a special PPV division, signing former UFC champion Francis Ngannou. The PFL hopes to use that category to set up memorable fights that appeal to fans, which aren't necessarily contested with a belt in mind.
Cage Warriors Has Produced Several Stars
While Cage Warriors has functioned more or less as a feeder system to the UFC, the promotion has carved out a way to survive for over 20 years. Former UFC champions Conor McGregor and Michael Bisping both came through the Cage Warriors' pipeline.
Current UFC star Paddy Pimblett is also proud of his Cage Warriors roots. The promotion was started 21 years ago in London, England. Cage Warriors' route to relevance was a bumpy one. The organization went on a hiatus in 2014. Cage Warriors would return when Graham Boylan bought back the promotion after he had previously resigned as CEO during the previous year.
Invicta Provides Women With League of Their Own
The idea of women fighting in the octagon seemed unlikely to break through at major promotions. UFC President Dana White had gone on the record saying that the promotion would never likely sponsor a women's division. Ronda Rousey would be the athlete who changed his mind.
But Invicta Fighting Champions, founded in 2012, became a necessary pipeline for female fighters into the UFC. Without a women's league, there wouldn't be a way to develop the depth necessary to have enough fighters to make divisions competitive. 
Invicta has more than served its purpose. The organization has served as a stepping stone for some of the top female fighters before they move on to a higher-tier promotion. Carla Esparza, Michelle Waterson, Cris Cyborg, and Jennifer Maia held titles in Invicta before making the leap onto the UFC roster. This is a good environment for the women to develop, as they fight tough competition in front of smaller crows while they develop their skills.
By the time fighters are ready to move on, their time in Invicta provides an opportunity to showcase their skills to potential future employers.
Find all the latest boxing news and MMA breaking updates on BoxingBlitz.
THANK YOU FOR CHOOSING boxingnews.COM