Ngannou's Unique Offer To Make The Fury Fight – Here's What We Know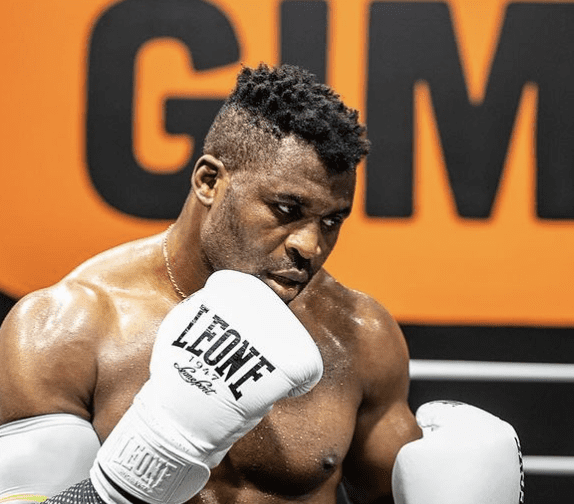 In today's boxing news, Francis Ngannou pulled out all the stops to try and get his fight with Tyson Fury over the line.
The pair will face each other in a crossover fight on October 28th, 2023, as Ngannou enters the boxing ring for the first time. The bout is part of his new PFL deal, which allowed him to box in 2023 before making his MMA debut in 2024.
And as part of that process, Ngannou will be receiving the biggest payday of his career. So in order to seal the agreement, the former UFC heavyweight champion offered the 'Gypsy King' something very unique.
Ngannou's Offer
"Francis quietly had a hair transplant behind the scenes as his team [negotiated] with the Fury camp about the fight. The pair became quite close friends at this time during the early stages of a possible fight last year and Francis cheekily offered Fury the free transplant at the clinic he went to as a sweetener to their deal," Sources said
Naturally, that would have been a ploy by Ngannou to get under Fury's skin. And yet, the Gypsy King has shown that appearances come secondary when it comes to fighting skills.
This was most notably seen during the pair's initial presser. Fury showed off his larger-than-usual physique by dismissing any worries over what others may have thought.
Fury On Ngannou
With that being said, the boxer's mind is focused on the task at hand. Fury knows that a win is expected of him, but also one that must be done in style. Meanwhile, a loss would arguably be one of the biggest shocks in the sport.
After all, Fury's undisputed fight with Oleksandr Usyk would be impacted. An Ngannou win would most likely lead to a rematch, thus delaying the Usyk fight ever further.
So in order to pull that shock off, Ngannou has hired Mike Tyson in his team as a trainer and cornerman. Naturally, therefore, Fury is not take his man lightly. The following comments confirmed as much. 
"Let's put it this way, if I go to the boozer in a minute, and I get a bit cheeky, and a big old lump swings at me and hits me, it's going to hurt me isn't it? Never mind an absolute killer like Ngannou.
The man's had 20 fights, he's going from homeless to being world champion in six years, so I don't underestimate anyone like that.
"I take him 100% seriously, I'm training as hard for him as I did for [Deontay] Wilder, [Wladimir] Klitschko, anyone. I've got to do my job, there's no foregone conclusions.
I don't count my chickens before they hatch. Every man has to be respected and gets credit for stepping in that ring.
If it's anything less than an absolute war, it'll be an easy night, but I'm preparing for an absolute battle royale," Fury stated 
Ultimately, all the talking will be done on fight night. And with less than two weeks to go, the fight cannot come soon enough.
THANK YOU FOR CHOOSING boxingnews.COM