Ngannou's Next Fight Won't Be MMA – Says PFL's Donn Davis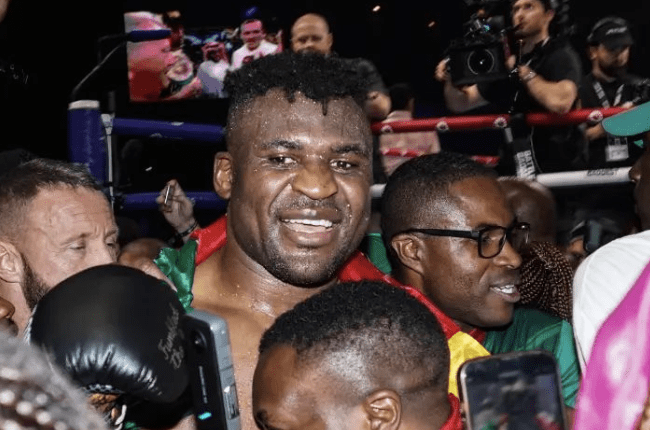 In some latest MMA news, Francis Ngannou is unlikely to fight in MMA anytime soon, as per the PFL founder Donn Davis.
The founder confirmed that Ngannou's next fight would not be in MMA, despite his deal stating that his PFL debut would follow in 2024.
However, following Ngannou's successful boxing debut against Tyson Fury, that could now all change. Despite being defeated in a split-decision loss, there was a perception that Ngannou had been denied a win.
The fighter landed the more telling shots, as he dropped Fury in round three to show his credentials as a boxer, on his debut on the biggest stage. With that being said, Davis expects Ngannou to have a boxing bout and then an MMA fight.
Ngannou's Next Fight
"Francis is making plans. I heard him on your show. He said he's making decisions in the next two weeks. We know what he's working on. I think there is a path of one of two ways: I think there's a boxing path for him next, and I think there's a mixed fight for him next," Davis
As of now, a boxing bout realistically could be against Deontay Wilder, Anthony Joshua and a rematch with Fury later down the line.
Meanwhile, when it comes to an MMA bout, Davis was clear that there could only be one name: Jon Jones. But in order for that to happen, the UFC and the PFL would have to come together to make it happen.
That would require Dana White to renege on his previous comments where he stated that the UFC would never work with Ngannou, following the break in contract talks and his departure. And yet, Davis was still keen on making the Jones fight happen.
Ngannou Vs. Jones
"I think the opponents in pure MMA are not that interesting right now. We're just like the fans. We're just like the fighters. We're not like the other companies, 'Oh, let's just do it because there are guys.' There's only one name in MMA right now that's interesting for Francis Ngannou – Jon Jones. One guy," Davis
Nevertheless, if that bout did not get made, then Davis would be open to a Wilder fight under MMA rules. The Bronze Bomber has previously spoken about facing Ngannou in a two-fight deal under boxing and MMA.
Although a boxing bout is something that Davis has distanced himself from, the PFL founder did make it clear that he was behind an MMA fight.
Ngannou Vs. Wilder
"I think it [a Wilder fight] would be fantastic because he already proved against Tyson Fury what he had to prove for now. I think he can get back to that, and as Francis tweeted that night, 'I'll get back to that at some point.' So I think he will get back to that. But what do I think would be fascinating? Deontay Wilder in a mixed rules fight," Davis
Ultimately, Ngannou has plenty of options moving forward, which is why the future looks bright. Find all the latest boxing news and MMA breaking updates on boxingblitz.
THANK YOU FOR CHOOSING boxingnews.COM