Naoya Inoue Vs. Marlon Tapales For Undisputed Reportedly Set For December 26th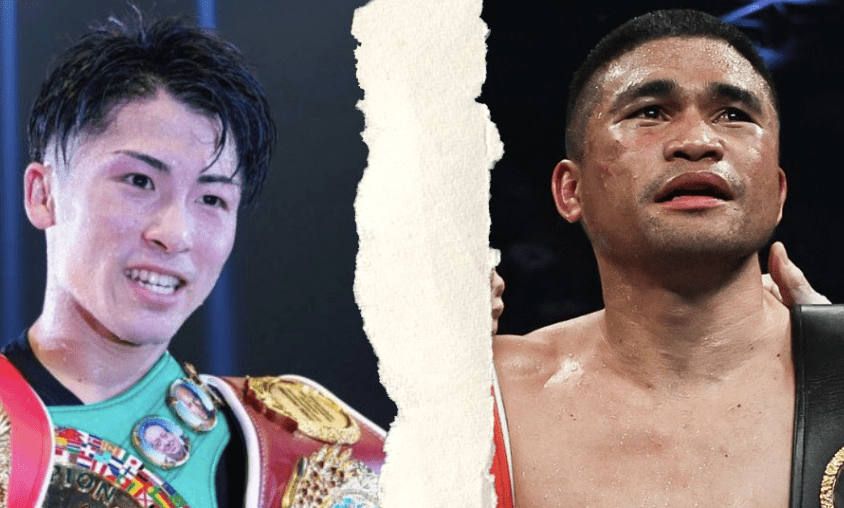 In some boxing news, Naoya Inoue will face off against Marlon Tapales for the undisputed super bantamweight championship on December 26th, 2023.
That is according to ESPN's Salvador Rodriguez. The bout will likely go ahead in Japan, but an exact location has yet to be confirmed. However, Inoue has been fighting in Japan ever since his fight with Michael Dasmarinas in 2021.
Inoue's Form
The Japanese fighter has been in great form, as shown in his last fight against Stephen Fulton. Inoue stopped the American in the eighth round to become the WBO and WBC super-bantamweight champion. 
And in doing so, Inoue ended Fulton's unbeaten record as the American was expected to put up a better fight. After all, Fulton was the bigger man. However, the former champion had been forced to fight on the back foot as a right hand and a left hand set up the stoppage.
Tapales' Form
In contrast, Tapales defeated Murodjon Akhmadaliev via a split-decision in their last fight. Thereafter, after Inoue's win, both fighters met in the ring to express their desire to make the fight happen.
"Everything I was thinking about this year was to fight him and become a four-division champion. Unfortunately I hurt myself in training camp and had to wait. Let's do this, this year," Inoue said
"I will be the Japanese monster's biggest nightmare this coming December in his hometown. So glad my everyday training always goes smoothly. My condition looks good, as well as my stamina, durability, punching power, and quickness. So by December during fight night, I will be better than ever. I will be ready to be Inoue's worst nightmare," Tapales stated 
Those comments were also backed up by Bob Arum, who had expressed his desire to see the fight happen. The Top Rank promoter was targeting a fight at the back end of the year, which would make Inoue a two-time undisputed champion.
A victory would make the Japanese join the other fighters, who have achieved the feat such as Terence Crawford and Claressa Shields. With that being said, this is what Arum had to say via Steve King.
"So Bob Arum tells me that he believes things are moving forward for Naoya Inoue-Marlon Tapales for all the belts at 122, in Japan on December 26. As for 'the Monster' fighting again next year in America, Arum reiterated, "He wants to fight, here." So banzai," King said
Confirmation
And now the WBO President Paco Valcarcel has allegedly confirmed that an undisputed fight is on. That has also been backed up by Tapales' representative, Sean Gibbons.
"At the convention @WorldBoxingOrg. It is confirmed that Naoya Inoue would be fighting with Marlon Tapales on December 26 for all the Super bantamweight belts.
Sean Gibbons confirmed to Paco Valcárcel. So the fighter of the year is not defined until the last hours of 2023," via Salvador Rodriguez
With Tyson Fury set to face Oleksandr Usyk for a potential December fight, boxing will end things on a high. And at a time when the UFC is offering a serious alternative, these big fights have to get made.
Find all the latest boxing news and MMA breaking updates on boxingblitz.
THANK YOU FOR CHOOSING boxingnews.COM