Jon Jones Injury Leads to Another UFC Main Event Shake-Up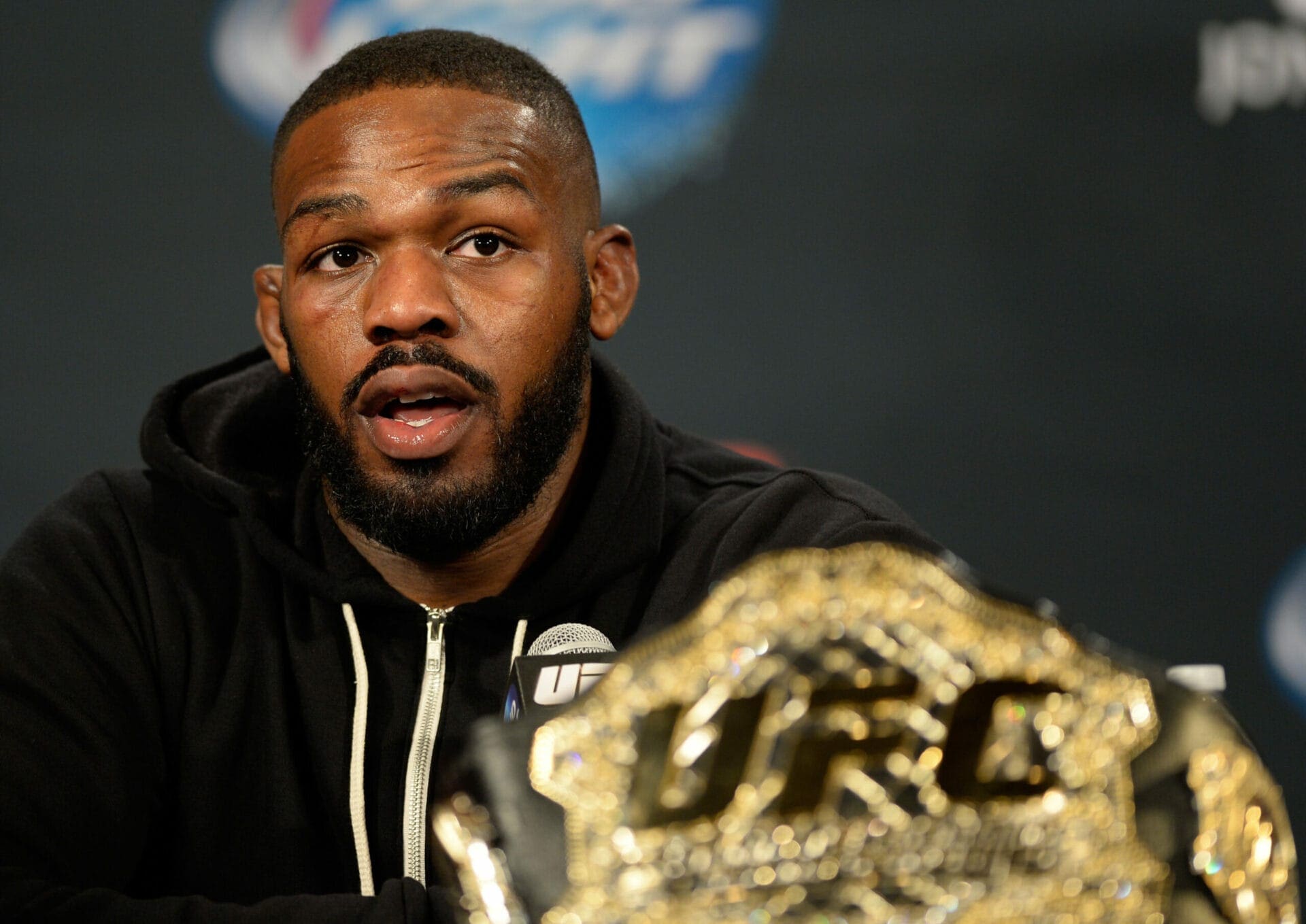 Bad news for UFC as Jones is out of UFC 295 due to a nasty injury, leaving Aspinall vs Pavlovich to headline the main event – this is not the first time, and it won't be the last.
Madison Square Garden is the venue in New York for this exciting event that Jon Jones should have headlined in a long-awaited showdown with Stipe Miocic. Jones ripped a pectoral tendon off the bone in training earlier this week.
Dana White confirmed via social media that Bones would need surgery and a minimum of eight months' worth of rehab. The injury trend continues a spell of inactivity for Jones, who has only fought once since his win over Dominick Reyes. Before that, Jones had three years out before his heavyweight debut and championship win over Ciryl Gane.
Should Jon Jones Retire?
Before we get into it, let's look at the MMA breaking news and Jones the Bones record. Jones is one of UFC's most famous names, boasting a superb 27-1-0 record. He is looking to make his first defense fight against Miocic, who pundits say is the best UFC heavyweight to date.
Jones and Miocic should have gone head-to-head in the main event of UFC 295 in November this year, but that's not happening now. Many, including Jones, consider this fight with Miocic as potentially the last of his career, Jones's swan song. A victory would solidify Jones's already impressive legacy, taking him nicely into retirement.
We will have to wait and see if Jones will return to the ring after surgery and rehab (he probably won't). Sources within UFC are hopeful and aim to rebook Jones vs Miocic for a big card in early 2024.
Tom Aspinall Replaces Jon Jones For UFC 295
Britain's Tom Aspinall and Russia's Sergei Pavlovich will replace Jones and Miocic in a shared main event for the interim heavyweight title. The number two ranked heavyweight Pavlovich is 18-1 with 15 knockouts, ending his last seven wins in the first round.
Pavlovich claimed serious wins over Derrick Lewis (The Black Beast), Tai Tuivasa (Bam Bam), and Curtis Blaydes. If he beats Aspinall, Pavlovich will be the fourth Russian champion in recent UFC history.
Meanwhile, Aspinall ranks 4th heavyweight, scoring 13-3, including ten knockouts and three subs. Aspinall is not expected to win, but he will put up a good fight.
Injuries Plague The UFC
Injuries plague the UFC as Charles Oliveria got ruled out of his lightweight title fight against Islam Makhachev at UFC 294 with a severe cut suffered in training, prompting featherweight champ and Aussie superstar Alexander Volkanovski to stand in at short notice.
Sadly for Volkanovski, Makhachev knocked him out in the first round, leaving fans decidedly unimpressed all round. The joint UFC 294 main card event was forced to adopt a late reshuffle when Paulo Costa could not fight Khamzat Chimaev due to a serious run of infectious staphylococcus skin infection.
Former welterweight champion Kamaru Usman (The Nigerian Nightmare) took the fight from Costa. He gave Chimaev a run for his money, but it was Chimaev who ultimately smashed the scorecard in Abu Dhabi.
Massachusetts Office of Public Safety Issues a Warning
Massachusetts Office of Public Safety and Inspections released a list of injury and medical suspensions for those who competed in the UFC 292 in August this year. From inside TD Garden in Boston, the MOPS suspended several MMA fighters.
It included headliner Aljamain Sterling, the bantamweight who was put out for 30 days (with 45 days of no contact) for a face laceration suffered in the defeat to Sean 'Sugar' O'Malley. In the latest MMA News,ex-middleweight champion Chris Weidman (who broke his leg fighting Brad Tavares) was grounded indefinitely and will require orthopedic clearance to return to the Octagon.
Disrespect Can Get You Benched 
It's not just injury in training or competing that can get you benched, as Sean Stickland has just found out. Dan Henderson kicked UFC wildcard Sean Strickland out of Team Quest for being disrespectful.
The co-founder of the Team Quest Fight Club, Henderson, takes no prisoners or nonsense, especially from 'loud-mouthed' Strickland. In a table-turning event, even with no home, Strickland wins over Israel Adesanya at UFC 293. 
Strickland's title win at UFC is even more surprising when you consider his UFC career could have ended in 2018 after a horrific and life-changing motorcycle crash. A van hit Strickland, and there was no way he could fight for the next two years. Doctors said he would never fight again. Strickland ignored them and came back to win five UFC fights in a row.
For Strickland, a little disrespect goes a long way; after all, for some UFC fighters, disrespect is the least of their problems.
Jones The Bones: A UFC Legend
The chances are we won't see 36-year-old Jon Jones fight again. History has served him well. At age 23, Jones The Bones became the youngest champion in UFC history with his title victory over Maurício Rua. 
He holds many UFC records in the UFC light heavyweight division, including the most wins, the most title defenses, plus the longest winning streak. During his championship reign, Jones has never been widely considered by UFC enthusiasts to be the ultimate fighter, although he has never been stopped or outscored during his career. Jones's only professional loss is  controversial: a disputed disqualification against Matt Hamill.
So maybe an easy life beckons Jones, or perhaps not; only time heals a ripped ligament, and only time tells the story of Jon Jones.
Find all the latest boxing news and MMA breaking updates on BoxingBlitz. 
THANK YOU FOR CHOOSING boxingnews.COM