How to End an MMA Fight: The Best Finishes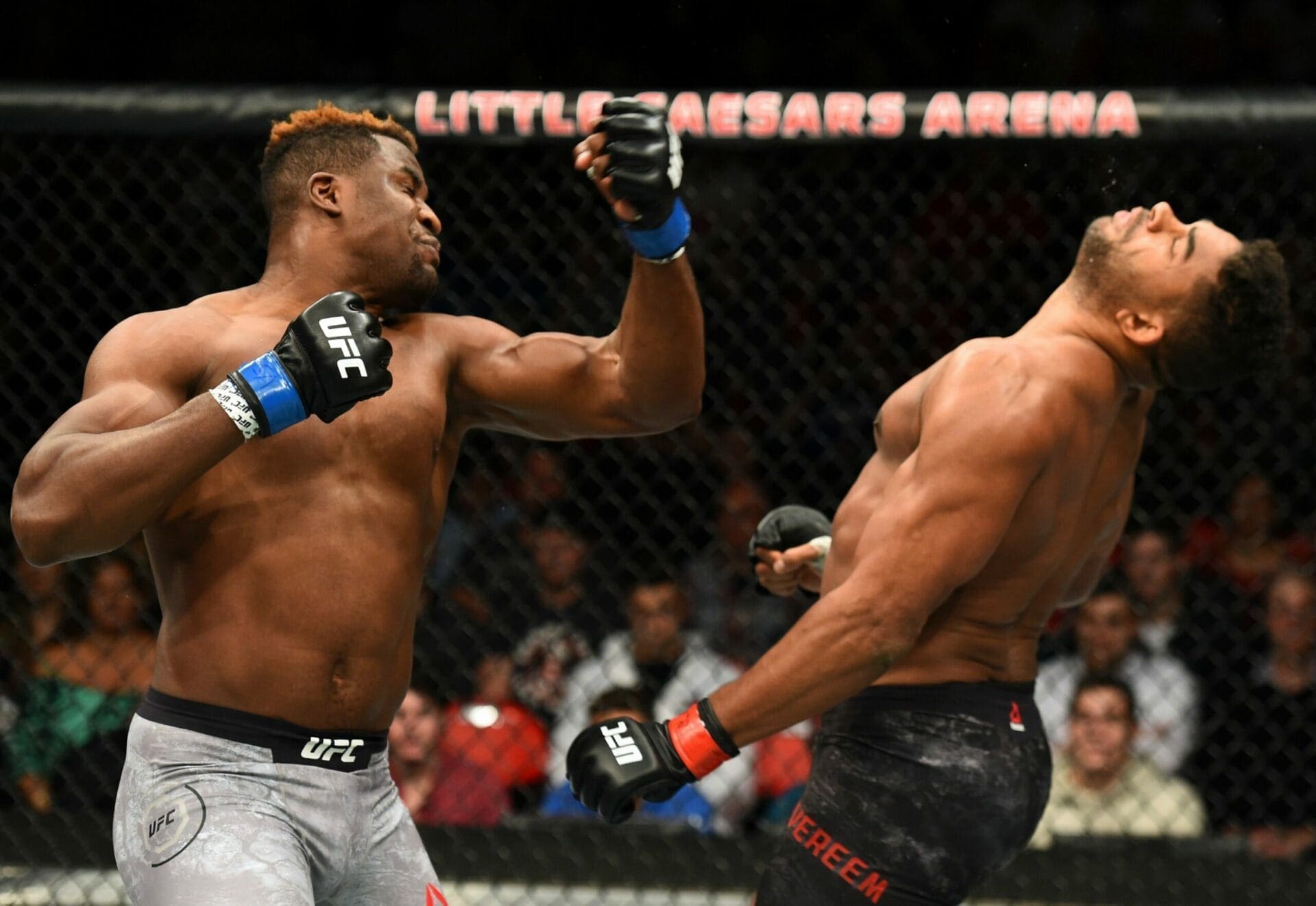 MMA fights have to finish, somehow. Whether it's with the judges' scorecards, a fierce knockout, or a submission, let's face it: as fight fans, we want to see a decent finish with someone left on the deck or a combatant struggling in pain due to an aggressive hold. That's just what we want. Let's review some of the best instances where a fight has ended with an amazing finish. Be forewarned, there's a lot of MMA out there – these are just our favorites. 
Nunes Stops Rousey in 48 Seconds
UFC 207 was supposed to be Ronda Rousey's tremendous return to MMA after dropping the belt to Holly Holm. Unfortunately for her, the walk to the ring lasted longer than the actual fight. Amanda Nunes clearly wasn't going to be paid by the hour, so she put Rousey on the backfoot instantly, as the American kept backing up into the cage. Herb Dean stepped in as Rousey wasn't responding to strikes, and it was called without a minute on the clock. Some people might have felt short-changed for such a minuscule fight, but it was a piece of history that stormed MMA news sites. However, some reports do state she's interested in appearing at UFC 300.
Ngannou's Power on Full Display at UFC 249
There was a time when Francis Ngannou wasn't in the title fights. How did he get the UFC silverware then? With performances like the one he pulled out at UFC 249 against Jairzinho Rozenstruik. In the 20-second bout, Ngannou unleashed a wave of fists upon the Surinamese fighter, leaving no doubt as to who won the fight as Rozenstruik was motionless against the cage wall as it made MMA breaking news. That performance of the night led him to the heavyweight title fight in his very next bout.
McCourt Comes Back to Force Submission
Leah McCourt was on the wrong end of some damage from Janay Harding at Bellator 259. Harding was on top with McCourt grounded, with the end seemingly insight. McCourt, with her instincts, was able to land an outrageous foot to the jaw of her opponent, completely taking her out of her wits and landing her into McCourt's triangle choke submission, to which she tapped out.
Stots Dismantles Archuleta for Interim Belt
Title fights, in theory, are supposed to be competitive belts where the champion welcomes a challenger worthy of fighting for silverware. Such fights should probably go on a bit longer than 16 seconds. Well, nobody got the memo at Bellator 279 when Raufeon Stots instantly rattled Juan Archuleta with a head kick. After, he went into a mounted position, pummeled, and the fight was over before it started. Stots took the interim bantamweight title and held it for a year after.
Flash Finish as McGregor Becomes Champion
UFC 194 was headlined by Conor McGregor taking on José Aldo, as the featherweight championships were to be unified with the Irishman picking up the interim belt while the Brazilian was out. Remember that 16-second fight mentioned above? That was even longer than this… McGregor struck Aldo with a power punch that saw the champion lose consciousness as he was leaning into a punch of his own but, by the time he hit the deck, the fight was over. The Conor McGregor hype train left the station, and he would be featured by every best MMA news site. Needless to say, those in the commentary booth couldn't withhold their excitement.
Suda Switches to Take Submission Win
RIZIN 36 was a great event for all those interested in Japanese MMA. Notably, the country is producing more and more top fighters who are making it in the elite international promotions. One of the earlier fights on the card saw Moeri Suda go from a losing position against Mizuki Oshiro, take control from the bottom, and make her opponent tap out via a strong armbar in a very impressive piece of mat workmanship.
Lesnar Becomes Heavyweight Champion at UFC 91
2008 seems like an awfully long time ago, but anyone intrigued by MMA and how a former WWE wrestler would get on in a UFC main event remembers it fondly. Randy Couture was the unfortunate soul trying to stop the Beast Incarnate that night. Three minutes into the second round, Lesnar launched a combination of strikes on a grounded Couture, who eventually couldn't defend himself. However, this one should have been over much sooner. Dana White openly criticized the ref at the time, Mario Yamasaki, as he believed he let Couture take too many punches before calling the fight.
The Cleanest Strike from Pitbull
Patricio Pitbull has been a mainstay of Bellator's Featherweight division, having been in the title picture since his first fight for the belt in 2013. Seven years on, he was defending the same championship against Pedro Carvalho. It took until the second round, but this finish was one of the cleanest MMA punches of all time as it took Pedro down with the fiercest of left hooks to defend the title.
Leibrock Makes Violent Debut
Now seen in the Professional Fighters League, Amber Leibrock broke into MMA back in 2015 when she appeared on the card Invicta FC 13. She took on the Marina Shafir and went to town on her. The bout was 37 seconds in duration, but Leibrock's flurry to finish the fight resembled something better suited to a fighter throwing the last punches in the gas tank trying to get a knockout victory. Her vicious strikes took her adversary down, continuing to pummel the grounded opponent until the ref ordered the stoppage. The beating was so bad that Shafir never fought in MMA again.
Find all the latest boxing news and MMA breaking updates on BoxingBlitz.
THANK YOU FOR CHOOSING boxingnews.COM