Flashy Fighters and Showboating Strikers: The Most Flamboyant Fighters in MMA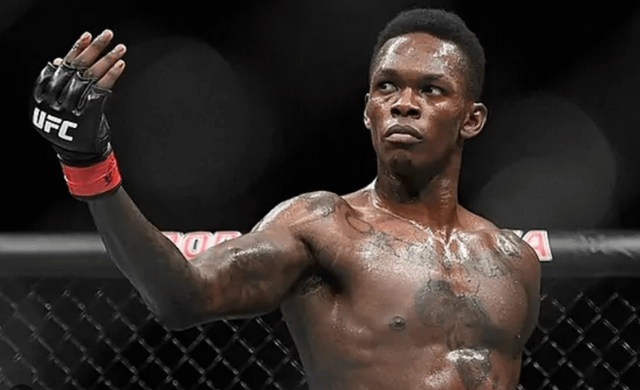 While mixed martial arts can be known to be a very serious fight game, that doesn't mean the sport is devoid of characters who bend the rules on how they present themselves and conduct themselves in and out of the cage. Let's review some of the more flamboyant and eye-catching fighters in MMA.
Sean O'Malley
Can we start anywhere else? The rainbow, or whatever color it is now, hair personifies the type of outrageous and uber-outgoing person Sean O'Malley is. He's not just a participant in the UFC anymore but a champion after winning the Bantamweight Championship at UFC 292. Despite some not believing the initial hype, he soon turned heads with consistent Performance of the Night and Fight of the Night accolades. Now, with his new-found fame at the top of the division, he's using the spotlight to talk about everything in the combat sports world. In one of his more recent media appearances, he took aim at MMA commentator Daniel Cormier, as the latter was stating the obvious, and O'Malley called him out for it.
Ilima-Lei Macfarlane
A stalwart of Bellator MMA, Ilima-Lei Macfarlane isn't just a fighter in the ring but one outside of it too. The Hawaiian often wears her heart on her sleeve and is the first to address social issues that she is passionate about. She's never afraid to fight for causes, having raised $2.6m for Maui wildfire relief funds, as she is seen as one of the more charitable figures in contemporary MMA. In addition, she's always seen wearing traditional Hawaiian-style clothes when walking down to the cage, as she always honors her heritage.
Jason Miller
If you weren't dialed into the wider MMA scene in 2008, you'd be forgiven for missing the DREAM 3 matchup where Jason Miller defeated Katsuyori Shibata. The first-round win wasn't the most notable aspect of the fight as Miller made peace signs and pulled strange faces towards the partisan Japanese crowd, who were most likely cheering on Shibata. Miller kept entertaining crowds with dance-inspired entrances and even arrived at UFC 52 in a Slipknot-themed mask. Dana White once said he would ban Miller from the UFC if he continued to do: 'stupid shit.'
Genki Sudo
Whether Genki Sudo was winning or losing fights, he always entertained the fans. That type of draw and popularity keeps you in the top companies more than winning championships does. Sudo even defeated the infamous Butterbean heavyweight boxer (albeit in an MMA match) as his stature transcended his native Japan. Unfortunately for everyone, Sudo's career was cut short by several years as injury led him to abruptly retire at the age of 30. Sudo's charisma wasn't contained just to his exceptional fighting style. He's become a musical recording artist and now serves as a councilor in the Japanese government.
Quinton 'Rampage' Jackson
At first glance, Quinton 'Rampage' Jackson might not have looked like anything other than your generic tough guy. However, the man from Memphis, Tennessee, was an exceptional character. He'd often wear a chain to the ring. Anyone who needs to see it to believe it needs only to review his UFC 67 entrance when he howled excessively at the crowd, hyping them up. In the post-fight interview, he wore an outrageously flamboyant white fluffy jacket before going to an after-party in a monster truck – exemplifying the kind of persona he was.
Israel Adesanya
It's a shame that Israel Adesanya has decided to take a break from MMA, as the sport has lost one of its true entertainers, even if momentarily. Not only has he worked incredibly hard with the sheer number of fights he's had in the past few years, but he's made every effort to amuse fight fans. Whether it's comments in media appearances or his notorious entrances like UFC 243, where he showed off his exceptional dance skills, or at UFC 276, where he replicated the infamous Undertaker entrance walk with hat, urn, and the same theme tune. He's certainly not toning down his presence, however, as he's been handing out his opinion on other fighters a lot since announcing his retirement.
Chael Sonnen
What Chael Sonnen lacked in professional MMA championships, he made up for by becoming one of the sport's biggest trash talkers. There are lists and lists dedicated to Sonnen's 'best moments' on the microphone. Ariel Helwani once stated that Sonnen was the best at talking, and he potentially spoke too much. Needless to say, it amused fans just as much as his fight career, which ended on a 31-17-1 record.
Conor McGregor
Call it flamboyance. Call it charisma. Conor McGregor had both in abundance during his run to fame in the UFC. The Irishman brought MMA to the mainstream during the 2010s with his outrageous comments in press conferences and trademark billionaire swagger after he won fights. This followed him to the boxing world as he was a pioneer in the crossover combat sports world when his online antics (baiting on Twitter) led to his boxing fight with Floyd Mayweather.
Bec Rawlings
'Rowdy' Bec Rawlings might not have had the best MMA career, However, she's still very active in the fight world as she has returned to bare-knuckle fighting with the BKFC after two unsuccessful spells with the UFC and Bellator. She made many fans through her active social media and blunt-talking attitude. Her supporters enjoy her ever-growing tattoo collection, modeling activity, and, of course, her training regimes, which she regularly posts. Some even started following her after her notorious moment where she refused to shake Britain Hart's hand after the two fought and the latter won.
Find all the latest boxing news and MMA breaking updates on BoxingBlitz.
THANK YOU FOR CHOOSING boxingnews.COM