Ellerbe Unsure If Tank Davis Fights This Year, Mayweather Promotions' CEO Responds To Shakur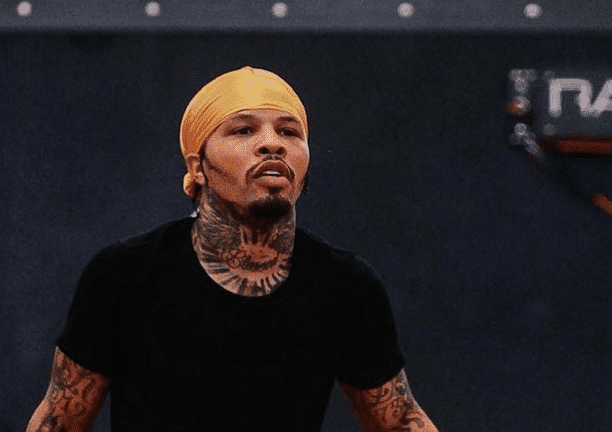 Leonard Ellerbe is unsure over whether Gervonta Davis will fight again this year. 
Davis is preparing to make his comeback following his release from prison after he violated the terms of his house arrest. The news of his apprehension could not have come at a worse time following his win over Ryan Garcia in the biggest fight of his career.
Davis had sold over $1.2 million in pay-per-views to make it the highest grossing boxing event of 2023. Although that fight will now open up more opportunities for bigger paydays, Ellerbe was unsure when Davis will fight next. 
Ellerbe On Davis
"When Tank is ready to come back out, he going to make that big splash like he always does. Tank will fight whoever he wants to fight because he's that big, and it doesn't have to be for a belt. I can say that because he's that guy. He's going to get those guys that they [the fans] want.  He's going to get those guys. This is prize-fighting. Tank Davis isn't going to be taking no paycut for anything. He's the boss. Tank is that dude,"  Ellerbe
Nevertheless, Ellerbe did reveal that whoever Davis does fight would have to accept that they are the B-side. His comments were made in reference to Shakur Stevenson, who was addressing the prospect of fighting Davis.
Despite being one of the most exciting fighters out there, skills wise, Shakur is not the biggest selling fighter. And as part of that process, Shakur admitted that he does not have the leverage to make Davis offers.
This was on the grounds that Tank is the bigger pay-per-view star. Therefore, the only way for that fight to happen is for Davis to make the offer to Shakur. And Ellerbe backed up those comments by praising Shakur for being realistic over his expectations. 
Ellerbe On Shakur
"And from the business standpoint, Shakur is right.  Nobody can make Tank an offer. He's the top dog, and he's always going to be calling the shots because he's the one generating the revenue, so his comment is correct. He has a better understanding. I can't speak on what their offers were. I don't know. I haven't seen. He has a general understanding of some of the comments I've seen recently. He's kind of saying the right things. I'm saying from the standpoint that he can't make [the offers to Gervonta]. It don't work like that, and his promoter knows that too," Ellerbe
Davis does appear to following the blueprint that Floyd Mayweather had set out. Although that will secure Davis' financial future, there is an ultimate trade off that has to be made.
Therefore, there is a risk that fans may not get to see those fights when the boxers are at their peak. And that is something that the fanbase will have to be wary of if these fights do get made.
You can stay up-to-date with the latest happenings in the world of boxing and MMA by visiting boxingblitz right here.
THANK YOU FOR CHOOSING boxingnews.COM