Brunson Wants to Avoid Veteran UFC Fighters Struggles in PFL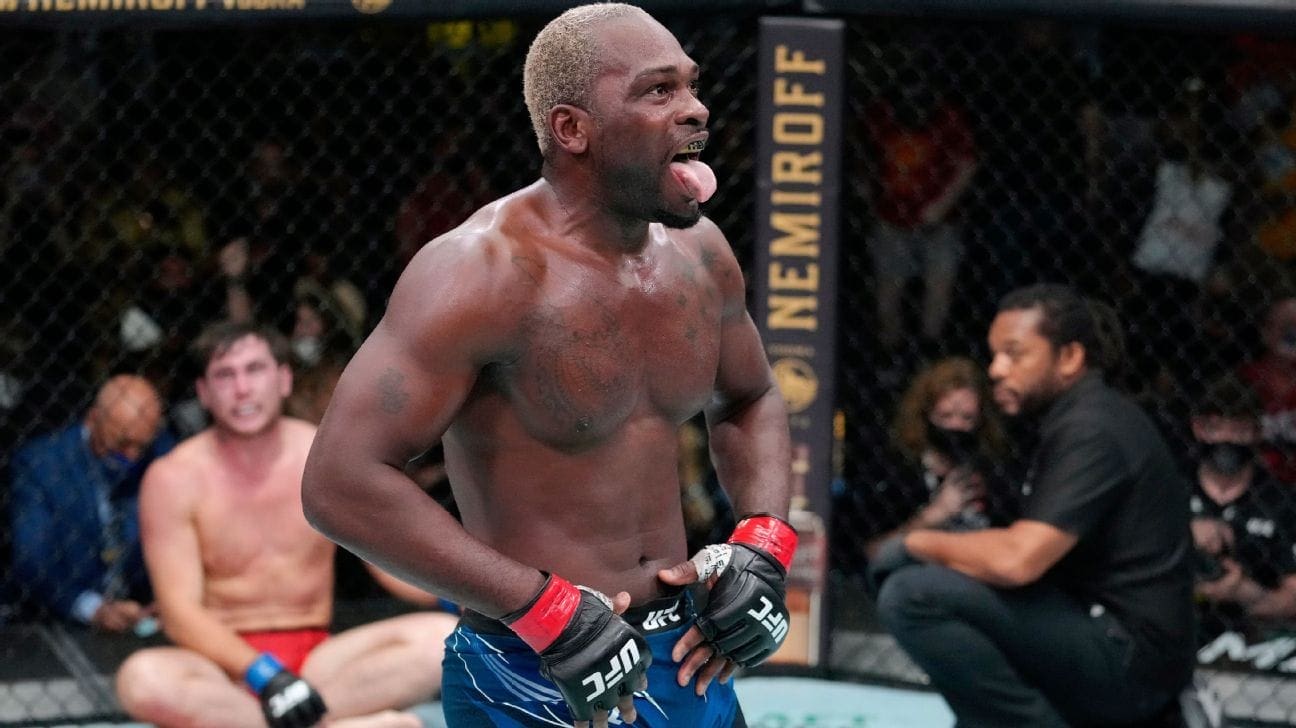 Derek Brunson is closing in on 40 years old. While some fighters in MMA have held on well into their 40s, it is often with a declining profile in the sport. Brunson decided to leave the promotion after being booked at UFC 295 on Nov. 11.
According to MMA breaking news, Brunson became the latest in a trend of fighters attempting to catch on with the Professional Fighters League. The PFL is also an MMA organization but runs its brand by having year-long seasons with standings and playoffs. This attempt at making fighting similar to American team sports has its perks.
This format requires fighters to be active and to utilize strategy to earn points to gain a spot in the playoffs. Unfortunately, the format has also suffered from some fundamental problems that fighters can face, including injuries and other athletes testing positive for performance-enhancing drugs.
But Brunson will still need to prove he can handle the grueling schedule at his age. During his last two fights, Brunson took a lot of punishment. Even though it will be a step down in competition, Brunson will have to show he isn't damaged goods. The American wrestler has plenty of experience in the cage and will need to lean on that in order to make a transition late in his career.
While some fighters have chased big paydays in circus boxing matches, Brunson still wants to prove he has the skills to compete in the cage.
Who is Derek Brunson?
Despite his age, Brunson wasn't considered a fighter on the downslide of his MMA career. When Brunson left the UFC, he did so as the No. 8 ranked middleweight. He is tied with UFC legend Anderson Silva for third-most middleweight wins with 14.
Brunson joined the UFC in 2012 after competing in 11 professional fights. He built his background for MMA by competing in wrestling at the University of North Carolina Pembroke. Brunson became a three-time Division II All-American while wrestling at UNC Pembroke. Not too long after graduating college, he jumped into MMA.
Brunson took to MMA right away. He won his first nine professional fights. He entered the UFC on a two-fight losing streak. The UFC decided to keep him around after purchasing Strikeforce. Brunson won his UFC debut with a decision win over Chris Leben at UFC 155 on Dec. 29, 2012.
After losing to Israel Adesanya at UFC 230, Brunson reeled off a five-fight winning streak to improve his record to 23-7. On the brink of earning a title shot, Brunson would lose to Jared Cannonier and Driscus du Plessis in his last two fights. In both fights, Brunson suffered knockout losses, according to MMA news websites.
What is the PFL?
When the PFL was founded, it was known as the World Series of Fighting. The organization now contests championships in six different weight classes. Winning a championship requires winning four fights in a year unless you enter as an injury replacement.
Fighters have two "regular season" fights where they can accumulate six points for a win by finish in the first round, five points for a win by finish in round two, and four points for a win by finish in round three. Winning a fight by decision gets a fighter three points.
Fighters in the top four of each weight class enter a seeded playoff system. Fighters must battle in the semifinals and finals before winning a $1 million prize. The PFL is attempting to acquire Bellator to gain more of a market share behind the UFC.
Hurricane Shane: a Precautionary Tale
While several former UFC fighters have captured PFL gold, several recent free-agent signings have flopped for PFL. Shane Burgos immediately springs to mind. Burgos lost his first fight in the promotion to defending PFL lightweight champion Olivier Aubin-Mercier.
He only made the playoffs in 2023 after Raush Manfio and Natan Schulte got in trouble for conspiring in the outcome of a fight. Marlon Moraes, Thiago Santos, and Jeremy Stephens also struggled to leap from the UFC to the PFL.
In the weight class Brunson will be competing in, light heavyweight, the most recent champion is UFC veteran Rob Wilkinson. While Wilkinson had a tough run in the UFC, he has carved out a niche in the PFL. His title defense was cut short by a failed drug test in 2023.
Brunson Leaves on Good Terms
When Brunson decided to move on, it caught some people by surprise. Brunson already had a fight with Roman Dolidze on the books. Brunson's agent, Ali Abdelaziz, said that it was time for Brunson to move on in a statement.
He spent 11 years in the organization and compiled a 14-7 record. While Brunson had a solid run, he was likely unhappy with how it ended. Brunson was on the verge of a title shot following a five-fight winning streak before he was brutalized by Canonnier. Brunson was having a lot of success in the fight before he gassed out. 
Brunson Will Get Solid First Test
Making a jump to a new organization can be tough for some fighters. There are usually small rule changes that people have to adjust to. The PFL doesn't allow fighters to throw elbows due to the risk of injury and the number of fights people have to compete in during the year.
Brunson will be getting a stiff test right off the bat. He will fight Ray Cooper III, who will be bumping up to middleweight for the first time in his career. Cooper is a two-time PFL champion, winning the welterweight championship in 2019 and 2021.
Cooper has struggled with weight cuts during his career. During the 2022 PFL season, Cooper missed weight for his first fight and then lost a sloppy decision to Carlos Leal. Cooper would bounce back with a TKO win over Brett Cooper, who was forced out of the playoffs because of not gaining enough points during his first fight.
Find all the latest boxing news and MMA breaking updates on BoxingBlitz.
THANK YOU FOR CHOOSING boxingnews.COM