Amanda Serrano Coasts Past Danila Ramos To Retain Her Undisputed Featherweight Title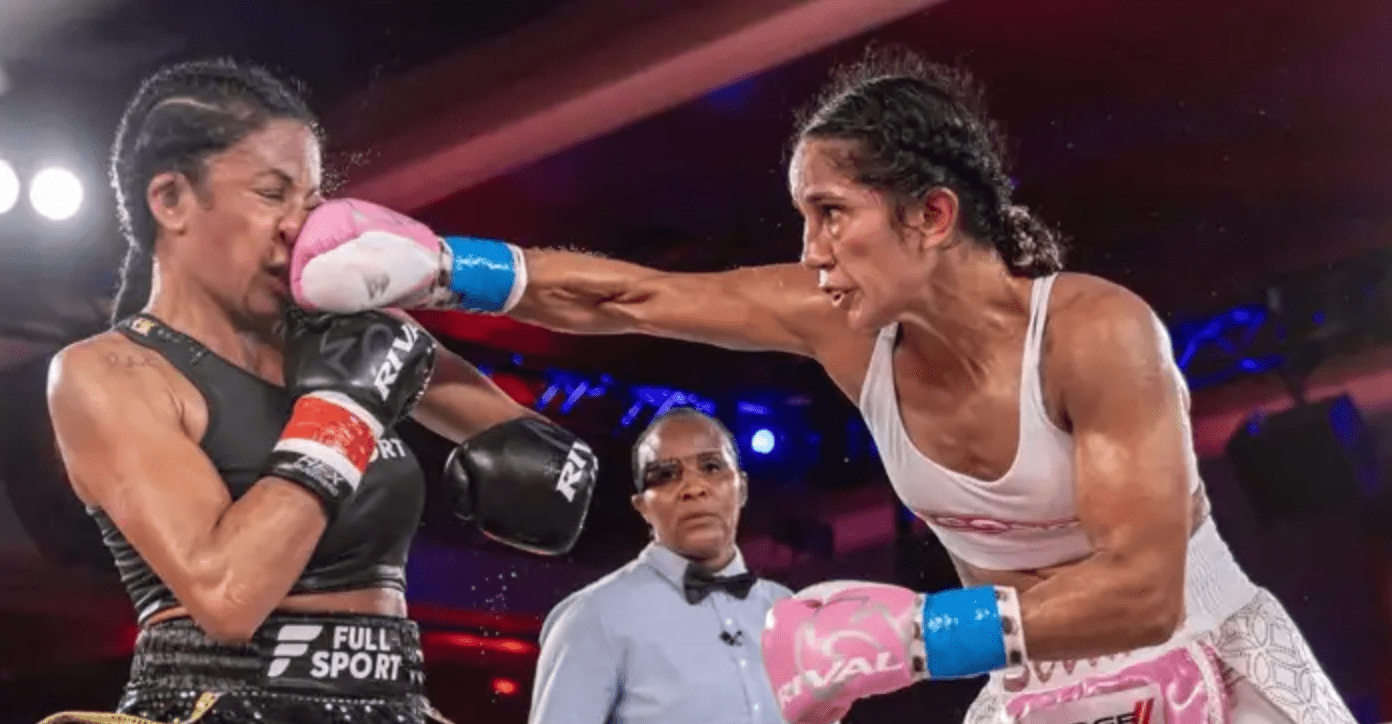 In the latest boxing news, Amanda Serrano won all 12 rounds to ease past Danila Ramos in her undisputed featherweight title defense.
Serrano-Ramos' Historic Fight
Prior to the fight, the focus was on the fact that the two boxers would be fighting under three, 12-minute rounds, the same as the standard in men's boxing.
The move was historic, given that it was the first time that a unification bout in women's boxing was carried out under those rules.
Despite that being the case, Serrano's boxing skills did more of the talking. The champion was on the front foot from the beginning of the fight, while Ramos sought to stay on the outside with her jab.
Serrano's Dominance
The story of the fight was very clear. Following the first two rounds, Serrano's hooks left an impression on Ramos who was backed up against ropes.
The increased paced told in round four, with Serrano having huge success. Shots to the body and head landed on more than one occasion as Ramos' eye began to suffer from extreme swelling. But the challenger did offer some resistance with a left-hand counter to keep Serrano on her toes.
Things heating up in the fourth 🔥#SerranoRamos | Live on DAZN pic.twitter.com/xBSxFCsWAI

— DAZN Boxing (@DAZNBoxing) October 28, 2023
And yet, that momentary period of success disappeared as the champion upped the ante. In the sixth round, Serrano connected with multiple left hands to the head as Ramos began to go into retreat mode.
Relentless pressure from Amanda Serrano 💪

#SerranoRamos | Live on DAZN pic.twitter.com/QbCS7TfwqD

— DAZN Boxing (@DAZNBoxing) October 28, 2023
Serrano's Power
The Puerto Rican managed to land more than double the number of shots (338) compared to Ramos' 120 in a clear sign of the gulf in class between the two fighters. And in a late flurry in the 11th round, Serrano went for the stoppage.
Despite hunting down her opponent, Ramos went the distance in a fight that ultimately had some history riding on it. The judges' decision, however, was clear to see as Serrano won the fight with ease: 120-108, 120-108, 120-108.
Post-Fight Comments
"In the sixth round, I was like, is it really three minutes or did they go back to two minutes. I felt good. I was in really good shape. I trained really hard for this fight knowing I had to go out there and prove to everybody, prove people right or prove people wrong, that women can do whatever they put their minds to. I went through the whole fight and I still have the energy to hold all my belts. This was a historic night. I hope it's just the beginning because I know there are a lot of women coming after me. I know the future is bright for us," Serrano stated
Full Card
Amanda Serrano beat Danila Ramos via a unanimous decision: 120-108, 120-108, 120-108
Damian Lescaille beat Ray Barlow via a ninth-round KO
Benigno Aguilar beat Alexander Rios via a split decision: 58-55, 56-57, 57-56
Krystal Rosado beat Kata Pap via a unanimous decision: 40-36, 40-36, 40-36
Damazion Vanhouter beat Nafys Garner via a unanimous decision: 40-36, 39-37, 39-37
Antonio Vargas beat Hernan Marquez via a unanimous decision: 99-89, 99-89, 99-89
Angel Chavez beat Sladan Janjanin via a unanimous decision: 60-54, 60-54, 60-54
Find all the latest boxing news and MMA breaking updates on boxingblitz.
THANK YOU FOR CHOOSING boxingnews.COM