Adesanya Takes Indefinite Leave from MMA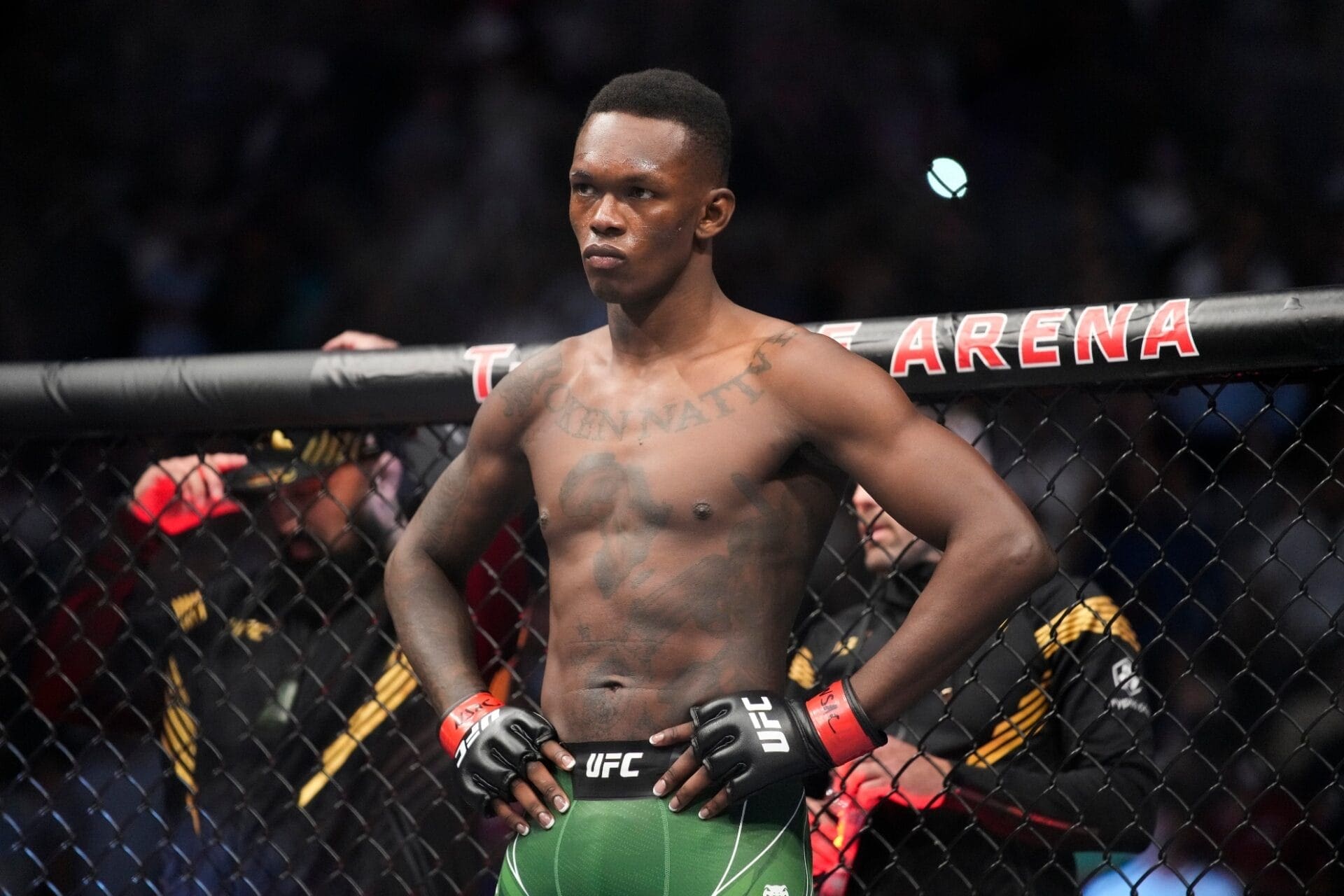 Israel Adesanya lost the UFC middleweight championship back in September 2023 at UFC 293. While most would expect the fighter to simply go back for the re-match against Sean Strickland, he's decided to take a hiatus from the sport altogether. Why so, and what does the future hold for Adesanya?
Why Not Take a Re-match Against Strickland?
Israel Adesanya was full of praise for Sean Strickland in the post-fight media appearances. He was adamant that he wasn't stepping away from the UFC because he simply lost. Instead, he pointed to the fact that he's had four title fights in 14 months, making him one of the most active defending champions in the entire promotion.
Subsequently, he states he wants some personal leave to rest, recover, and relax a bit more than he's previously been afforded. All nine fights since March 2020 have most certainly taken their toll on the Kiwi fighter. While he's not specifically said what he's going to get up to, he's most likely going to watch a lot of anime, watch some pro wrestling, and play some video games, having posted some God of War content on his Instagram story.
Jon Jones, a man who previously didn't appreciate Adesanya, even took the time out of his schedule to applaud the move. Jones stated that Adesanya has been working incredibly hard and that he is 'proud of him' for understanding when to take a hiatus from the sport.
Could Adesanya Defeat Strickland?
Going into the fight, Sean Strickland was a 7/1 underdog to win the fight and dethrone the champion. Bookmakers and MMA pundits thought for sure that Adesanya would retain the title. Hindsight is a beautiful thing when you are wrong, as the fight went the distance, and Strickland won by a unanimous decision. On another day, there's no doubt that Adesanya could have won this fight. He simply wasn't his best self and Strickland was, leading to a shock defeat.
Not the End of the Road for Adesanya
While the 34-year-old stressed that he wanted this break, he also made it crystal clear that he's not planning to retire at this point. He's said that he will return to the sport and, at that point, his opponents should 'run for the hills.' Dana White, in theory, should be enamored that Adesanya has worked so hard for the UFC over the past three years, and that he's not stated any desire to leave the promotion.
While he might not be in the gym or fight camp, he's still going to be involved with MMA, even if it's simply commenting on the sport – having already made some outlandish predictions on the upcoming UFC 294 main event.
What Stature Does he Resume When he Comes Back to the UFC?
Assuming that Adesanya wants to go back to the UFC and the company wants him, there should be no question that he'll pick up where he left off. Whenever he's ready for a competitive fight, he should be placed back in the main event for the championship, irrespective of who is holding the belt. There are, of course, time limits. If he has five years out then his body might no longer be able to mix it with the top-tier guys, but as long as he's not out for too long, he should be able to retain his top-level status. Maybe he could jump on one of the recently announced UFC in Saudi Arabia cards for one of the lucrative fights, which are making Mmafighting Latest News.
What Options are Available to Adesanya?
Adesanya will be a valued commodity in six months, a year, or two years of inactivity. His stature won't diminish, given the effort he's made for the company and how he's consistently been at the top of the middleweight division. Dana White and company should welcome him back with open arms when he wants to return, given his marketability. If, however, that's not the case, Adesanya will have no problem finding another promotion that will want him on its roster, whether it's Bellator, PFL, or somewhere else, he's a massive draw.
When dissecting his exact words, Adesanya said it would be a while before he would fight again – but he didn't say what format he'd contest next…it's worth remembering that this is a well-versed fighter with a professional boxing and kickboxing resume. It could be that he wants to make a return to those disciplines instead of MMA. The boxing route is a particularly interesting avenue for fighters these days, as Francis Ngannou and even Conor McGregor have shown, they can make a lot more money from that combat sports strand, considering that Dana White and the UFC are relatively tight-fisted with money. The realm of cross-over boxing is a flourishing sector with a decent-sized purse for participants. Could Adesanya be another MMA combatant who makes online boxing news and a decent paycheck by boxing a social media personality?
Of course, there is the possibility that he will go down a completely different career path. Adesanya has talked openly about how much he likes the WWE, stating that it was his childhood dream to be a professional wrestler in the same company and emulate his hero, the Undertaker. Now that the UFC and WWE have more than friendly business relationships, the possibility of stepping into the pro-wrestling world becomes increasingly possible. Would Vince McMahon want to book a match featuring Israel Adesanya and Roman Reigns at the forthcoming Wrestlemania? Many MMA athletes have already made the same transition. It's hardly MMA Breaking News…Ken Shamrock did it in the 1990s!
Find all the latest boxing news and MMA breaking updates on BoxingBlitz.
THANK YOU FOR CHOOSING boxingnews.COM