16-Year-Old Ghazali Signs Pro Contract with ONE Championship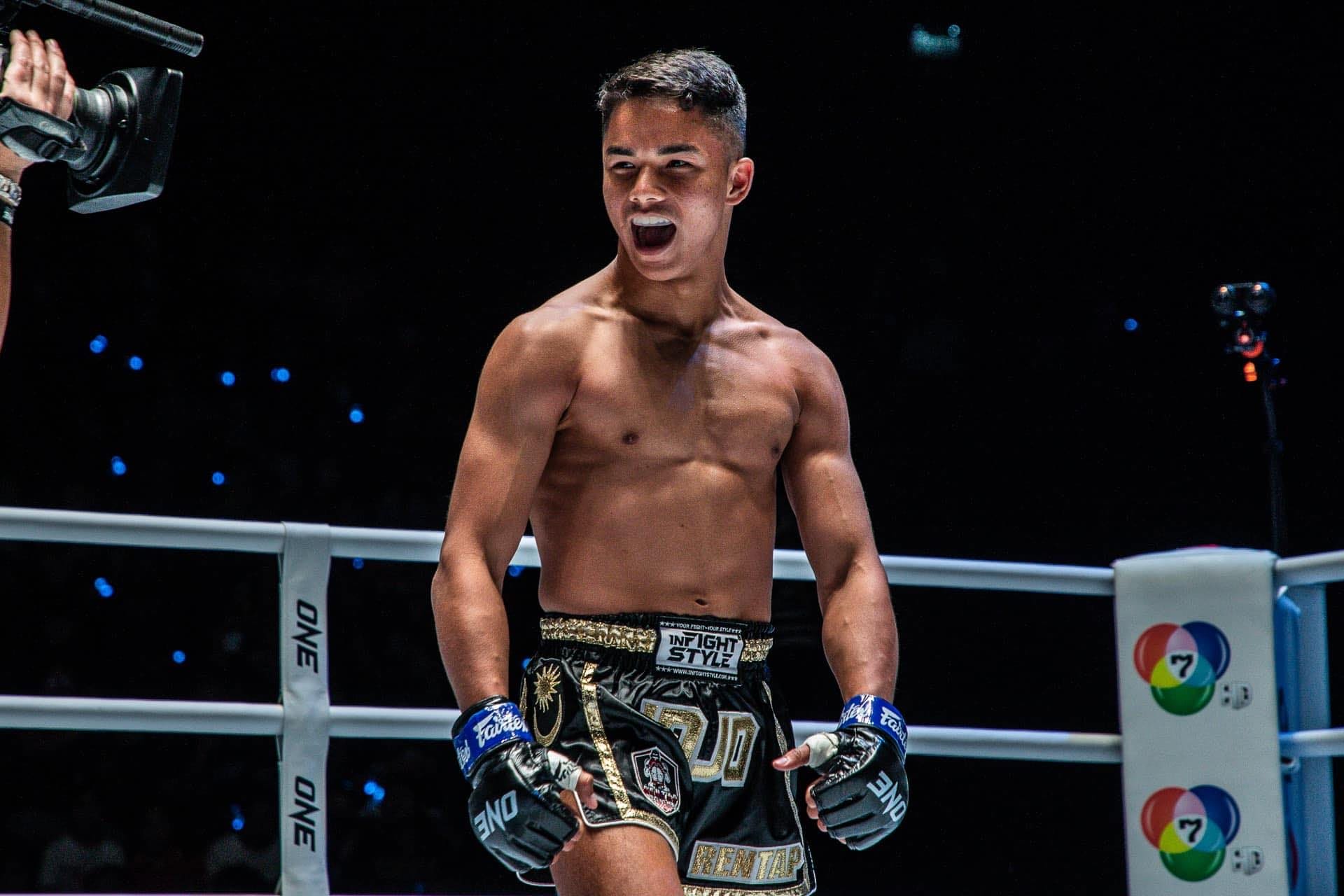 Yep, you read that right. ONE Championship has announced that it has signed Johan Ghazali, a 16-year-old fighter, on a professional deal. They've even gone as far as to announce his first fight – which will be at ONE Fight Night 17. Is it morally right for such a young person to be fighting?
ONE Championship See Potential in Youngster
Johan Ghazali might be about to make his ONE Championship main roster debut, but this is far from his first fight. The Malaysian youngster has been training in a Muay Thai discipline since he was at least 14 years old, having been photographed outside Rentap Muay Thai Gym, which is doing the rounds on the MMA news sites.
Throughout 2023, he participated in the One Friday Fights cards, competing in Muay Thai fights. The best fighters throughout the series would be awarded pro contracts. Given that Ghazali defeated all four opponents, he was promoted to the main roster.
Should He Have to Delay His Career?
While there is a lot of excitement about this Muay Thai sensation, should a 16-year-old be allowed to fight at this level? He might be very talented, but at this age, other aspects should be brought into consideration.
Firstly, this is intense physical competition with people who have spent longer than the entirety of Johan Ghazali's life trying to perfect their skills. Any fighter can get hurt in the ring or cage. While we accept that fighters (of adult age) understand and accept the risks, can we expect a 16-year-old to do so? He could pick up a severe injury that could leave him with life-altering effects. Do his parents and ONE Championship acknowledge that by putting this young man in the firing line they could seriously impede his future life prospects?
The promotion will no doubt wrap themselves up in legal safety so that they can indicate he held them harmless should anything happen – but the moral question is, is this enough? Surely, everyone would feel better when he becomes an adult (18 years old in his native Malaysia), and then he can make his own informed decisions.
The kid is clearly passionate about Muay Thai, but given he's not fully grown and can't comprehend the larger implications of these actions – wouldn't it be better to only allow him to train Muay Thai, instead of compete? That way, he would be able to be monitored and participate safely. If he is so keen to do so, ONE Championship can make his debut on his eighteenth birthday.
How Will His Opponents and the Ref React?
It's one thing thinking about Johan Ghazali and his safety in the fights, but what about his opponents? While the young man has won every fight so far and it's not been an issue, what happens when he's paired up against someone who can defeat him? How will they feel punching or kicking a young teenager?
Edgar Tabares, a 29-year-old Mexican Muay Thai fighter, has already agreed to face off against Ghazali at ONE Fight Night 17. While the match will bring him some publicity, how will it feel if he seriously hurts the adolescent? His popularity would probably go down as he'd be known as the man who hurt the child in a match, which probably shouldn't have happened.
The third person in the ring, the ref, might also struggle with the concept that this Ghazali is very young. I.e., if he's being attacked but still able to defend himself, the ref could still rule the fight is over to protect him. Equally, there might be some rogue ref who believes all the hype and lets a fight go on way too long. That, of course, would be a PR nightmare for ONE Championship as it would be a bad look, making for very negative stories on MMA news websites. In theory, some combatants and officials could refuse to work with the young Malaysian until he is an adult to preserve the credibility of their careers.
Raul Rosas Jr Was Also Very Young
Combat sports certainly have some young participants. Does that make it ok? That's for debate. Raul Rosas Jr. rose to prominence by making his UFC debut at the age of 18. That rear-naked choke submission victory changed his life, as he's one of the most popular Mexican fighters on the UFC roster right now.
Of course, he didn't just magically appear in the UFC. He had to graft and fight before becoming an adult. People who don't have an issue with Ghazali will refer to the point that Rosas Jr was fighting in Emerald City and UWC cards at 16. It doesn't make it ok but just highlights the issue.
Haney Started Professional Boxing at 17
One of the more polarizing figures in boxing is Devin Haney. Usually outspoken and always looking for the next fight, he's at least shown mettle in the ring by amassing a 30-0 record and winning world titles – all before the age of 25. How so? Well, he started very young. As a 17-year-old, he would travel to Tijuana, Mexico, where he'd fight against local fighters but in a professional setting. It would be easy to glamourize his rise from Tijuana nightclub fights to win multiple world titles against George Kambosos Jr in Melbourne, Australia, against the odds. Yet, the reality is that he could have been seriously hurt.
Find all the latest boxing news and MMA breaking updates on BoxingBlitz.
THANK YOU FOR CHOOSING boxingnews.COM